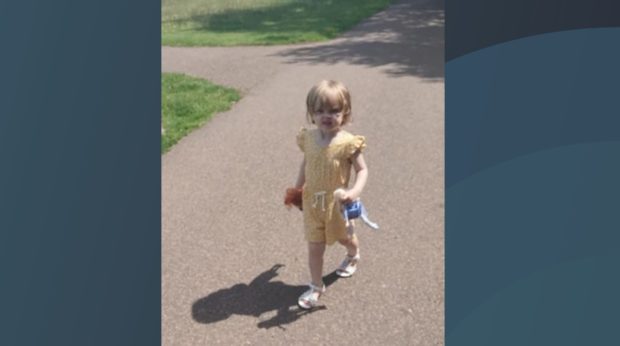 A heavily-pregnant mum is hunting for a Good Samaritan who came to her aid when her toddler daughter collapsed during a summer stroll.
Little Olivia Blakey suffered a seizure while walking along the River Eden in Cupar on Wednesday afternoon.
Mum Steph Casement, who is 36-weeks pregnant, told how she feared her daughter would die but that complete strangers "went above and beyond" to come to their aid.
She now wants to track down a woman who was first on the scene, put Olivia in the recovery position and helped guide an ambulance to their location.
She said the "terrifying" episode had begun at around 2pm.
"We were up at the River Eden Walk and were about 300 yards from the Pitscottie Road," she said.
"She was talking away to me but when I turned round she was just staring at the sky, and then she started having a seizure.
"The first person to help was a lady who was walking past and she helped me get her in the recovery position. I dialled 999 and she helped give the ambulance directions as I wasn't sure exactly where we were as I only moved to Cupar in November.
"A couple with two kids also helped – he was a first aider and helped bring her back round.
"It was a terrifying experience – I'm still in shock. She might have ended up not being here – she could have choked on her tongue and become ill, or potentially died.
"They all went above and beyond – especially with what's going on with covid. They didn't think twice about helping.
Olivia is now recovering in hospital where doctors are carrying out tests.
While Steph, 23, has already traced the younger couple, she is keen to thank the other woman, who is described as being in her 50s, thin and tall, with short hair.
"It all happened so fast I didn't think to ask who they were," she said. "We can't thank them enough. We found the couple but I'd just like to find the woman to say thank you."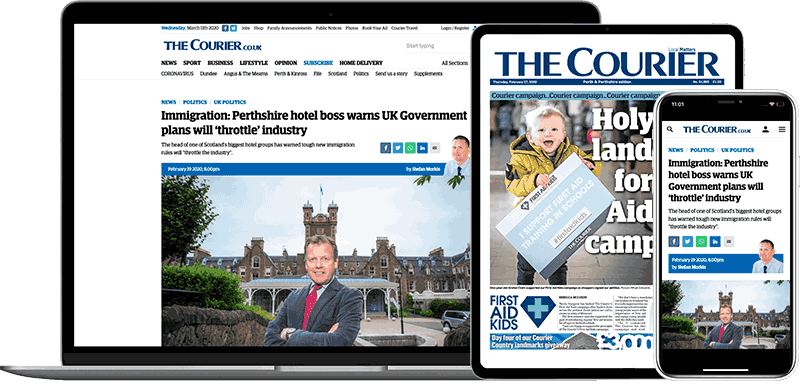 Help support quality local journalism … become a digital subscriber to The Courier
For as little as £5.99 a month you can access all of our content, including Premium articles.
Subscribe