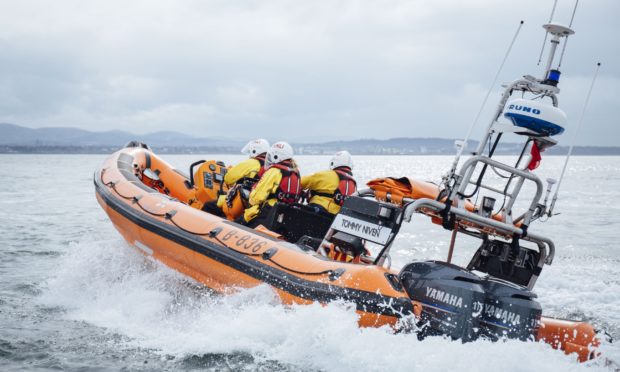 A jet ski rider had to be rescued by Kinghorn's volunteer lifeboat crew late on Sunday evening after getting into difficulty in the Firth of Forth.
The RNLI crew was pressed into action at 9pm after receiving a report of a broken-down jet ski off the coast of Burntisland.
The lifeboat located the casualty drifting in shallow water around 75 metres from the breakwater, with one person onboard.
The craft was taken under tow back to the slipway at the Beacon Leisure Centre where Kinghorn Coastguard and Leven and St Andrews Coastguard Teams were waiting.
The rider of the jet ski was described as "very cold but otherwise unharmed" and was treated at the scene.
The call-out came following warnings about water sports during the coronavirus pandemic, with the RNLI lifeguard service restored to four Fife beaches – Elie, Aberdour, St Andrews and Burntisland – over the weekend to help monitor safety.
Meanwhile, Kinghorn RNLI lifeboat fundraisers also managed to rescue their 2020 fundraising effort in the last few weeks after their Pop Up Plant Trail raised nearly £5,000.
The station had to cancel its annual open day, which is the flagship fundraising event held each summer.
However, as many plants were already being grown and prepared when lockdown began, the team organised the plant trail, with growers able to sell plants in their gardens at six locations around Kinghorn.
The previous week, a similar event was held in Dalgety Bay where three venues sold plants.
Elinor Chalmers, who co-ordinated the event, said the income is vital with the lifeboat crew having been called out 11 times in the past fortnight.
'The money raised from the sale of the plants will go a long way to replacing the money we would normally hope to raise at our annual open day."