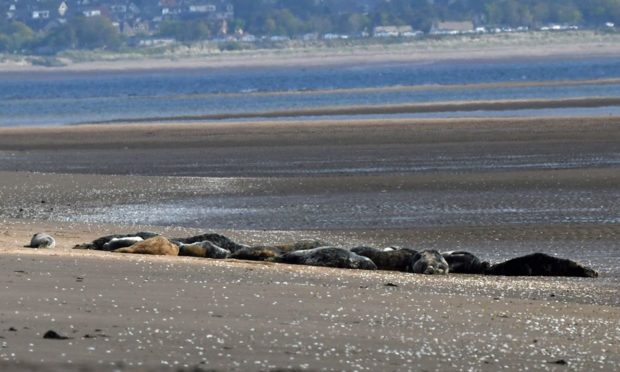 Police have hit out at jet-skiers said to have been disturbing a seal colony at a popular Fife beauty spot.
Fears for the mammals at Tentsmuir National Nature Reserve have been reported to officers.
The force has received a number of complaints regarding jet-skiers getting close to the animals in the Tay Estuary in the past two weeks.
Tentsmuir Point is a favoured haul-out spot for both common and grey seals.
Under the Marine (Scotland) Act 2010 it is an offence to "recklessly or intentionally harass" seals while they are resting on land at a designated haul-out site.
Police Scotland have recently recieved complaints of jet skiers in the Tay Estuary disturbing seals near to Tentsmuir Nature Reserve.
Should you witness what you consider to be wildlife crime, please report this to Police. @nature_scot

More info at – https://t.co/XXUnUGRPrd pic.twitter.com/IOgceybuQH

— Fife Police (@FifePolice) July 3, 2020
Fife Police Division wildlife crime liaison officer, PC Ben Pacholek, said: "Whilst the majority of visitors to Tentsmuir are mindful of the resident wildlife, I'd ask that everyone keep a respectful distance from any animals and sea birds.
"Scotland's seal population is a protected species and intentionally or recklessly disturbing seals when they are resting on land is a criminal offence.
"Any person found guilty could be imprisoned for up to six months, fined up to £5000 or both. Please enjoy your visit to Tentsmuir responsibly.
"Members of the public who witness any incidents they consider to be a wildlife crime are asked to report this to Police Scotland."