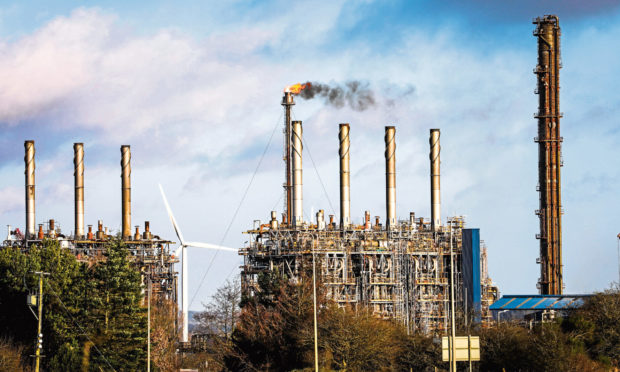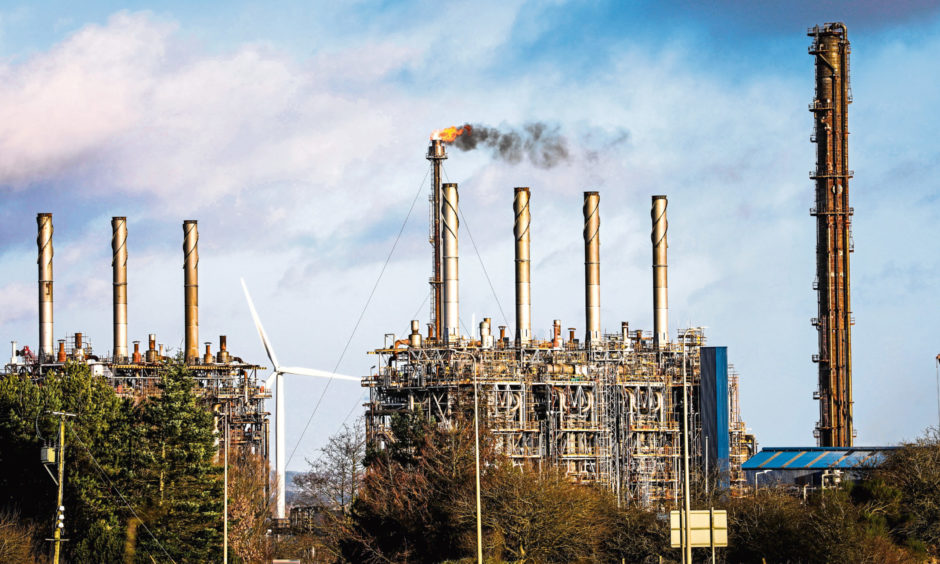 A £140 million investment programme to reduce the impact of flaring at Mossmorran has been delayed due to coronavirus.
ExxonMobil said the work announced last year would not not now be completed until 2021 as a direct result of the global pandemic.
The action being taken at the petrochemical giant's Fife Ethylene Plant includes steps to cut noise and vibration as well as flaring incidents.
The company said it was disappointed it would not be able to complete the programme on time but insisted operations at the plant, near Cowdenbeath, were safe.
SNP MP Neale Hanvey described the announcement as disappointing news for the community but hailed a significant reduction in flaring since operations were restarted in February.
The plant had been closed for six months after two of its three boilers failed.
An ExxonMobil spokesperson said: "We remain committed to the delivery of the £140m additional investment programme, which we announced last year.
"However, as a direct result of the global covid-19 pandemic, the resourcing and delivery of materials and equipment, as well as the movement of personnel, have been significantly impacted.
"This means that this programme of work must now extend into 2021."
He added: "While it is disappointing that we cannot complete the programme over the original planned schedule, our priority is the health and safety of all involved and that the recent challenging times have significantly impacted schedules for many projects all over the world.
"We will work towards completing this programme as soon as it is practical to do so.
"Our plant continues to operate safely and to the highest regulatory standards, and existing annual maintenance activities will continue to maintain those safe operations during this time frame."
Mr Hanvey said he would be monitoring the progress at the plant.
"The delay to the works at Mossmorran is obviously disappointing news for the community," he said.
"Unfortunately, like most businesses, ExxonMobil is feeling the impact of the pandemic.
"With that said, there is also some better news coming out of Mossmorran, with a significant reduction in flaring following the restart of operations earlier this year.
"I thank ExxonMobil for keeping the community updated on the measures that are being taken to improve operations at Mossmorran and as the local MP I will continue to closely monitor progress.
"Ultimately, we all want a well-functioning plant that is safe, with limited flaring, and that will maintain jobs that are vital for the local economy."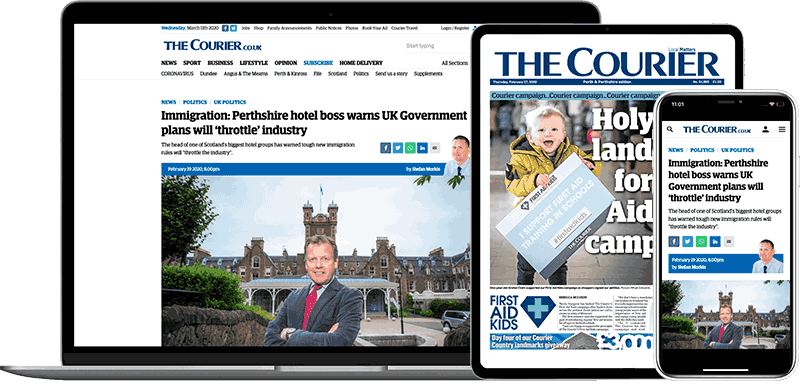 Help support quality local journalism … become a digital subscriber to The Courier
For as little as £5.99 a month you can access all of our content, including Premium articles.
Subscribe