Fife Zoo owners heartbroken after fire breaks out six days after reopening
Fife Zoo owners have spoken of their heartbreak as they watched their livelihoods go up in flames on Sunday.
Families and animals were evacuated from the popular visitor attraction when a huge blaze broke out, just six days after it reopened following the covid-19 lockdown.
As customers were ushered to safety from the Collessie park, staff rescued marmosets and a group of South American coatimundis from the area surrounding the burning soft play area, which had still been closed to the public.
They were being checked over by vets on Sunday afternoon but are not thought to have been affected by the ordeal.
Zoo owners Briony Taylor and her partner Michael Knight said they believed the fire was started by faulty electrics in their solar panels, which are kept in a workshop next to the soft play.
They said the entire building was destroyed but that the rest of the park, as well as the cafe and gift shop, was untouched.
Briony said she and another member of staff had initially tried to tackle the flames with fire extinguishers but quickly realised they were having no effect.
"The fire brigade had already been called by then anyway so we just had to wait," she said.
"We have an emergency protocol and the priority was people then the animals.
"We evacuated the zoo and then had to get the animals out."
The zoo has been offering two-hour visiting slots since reopening on Monday and were between slots when the blaze broke out at around noon.
"At the most there were around 30 cars in the car park. It could have been a lot worse," said Briony.
"I'm gutted. We also had a lot of personal things in storage which were irreplaceable and it's all gone."
Michael said the zoo staff had coped well during the covid closure and had been looking forward to getting back to business.
"It's unbelievable," he said.
"It's so difficult standing watching your livelihood in flames."
Briony and Michael praised the fire service for their prompt action to stop the fire spreading further.
The exact cause of the outbreak is now under investigation.
Sunday's drama was not the first time the couple have had to invoke their emergency protocol.
On their opening day in July last year, a car rolled and struck a gas canister and the entire park had to be evacuated.
Michael said: "In terms of evacuation this was much easier.
"We weren't as busy this time as we were on our opening day. People couldn't even start their cars that day for fear of igniting the gas."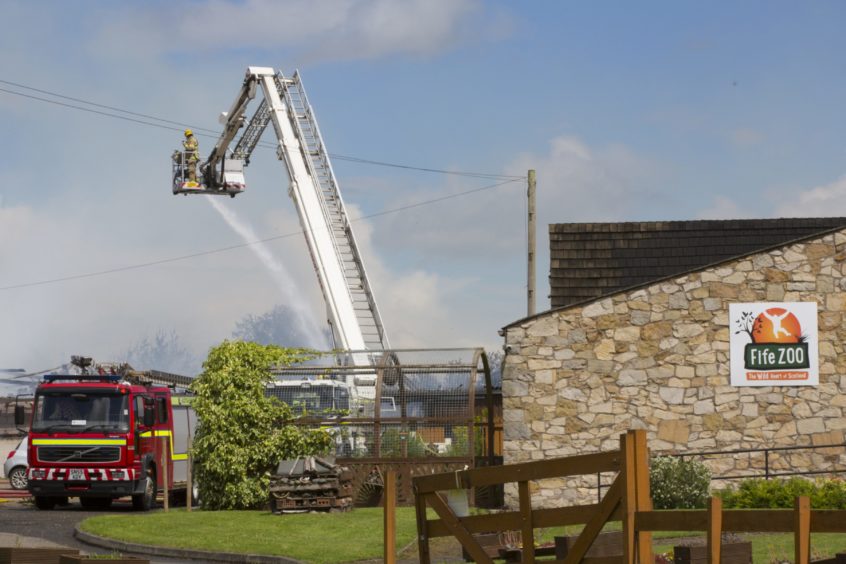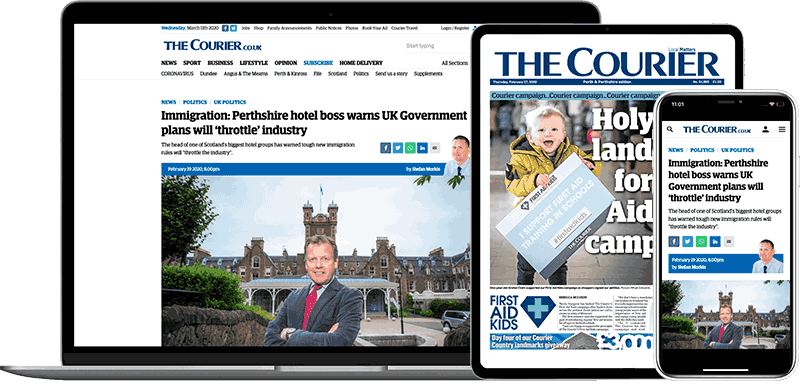 Help support quality local journalism … become a digital subscriber to The Courier
For as little as £5.99 a month you can access all of our content, including Premium articles.
Subscribe