'This is our livelihoods': Heartbroken Fife Zoo owners speak out following devastating blaze
Heartbroken Fife Zoo owners say they have been overwhelmed with offers of help in the wake of Sunday's devastating fire.
Briony Taylor and Michael Knight, who run the animal park near Ladybank, hope to reopen on Friday thanks to the practical help and monetary donations that have flooded in since the blaze.
The zoo's soft play centre was destroyed and will have to be demolished after flames ripped through the building just six days after it reopened as coronavirus lockdown restrictions eased.
The indoor centre was still closed to the public so there was nobody in it at the time but around 30 car-loads of people had to be evacuated as staff rescued animals from nearby enclosures.
The park was without power and running water for a while but the team were bowled over to receive a number of generators, including one from Fife radio station Kingdom FM, and bottled water from Scottish Water.
Briony said anyone still looking to help can do so by donating to one of the fundraising pages, which have already raised well over £4,500.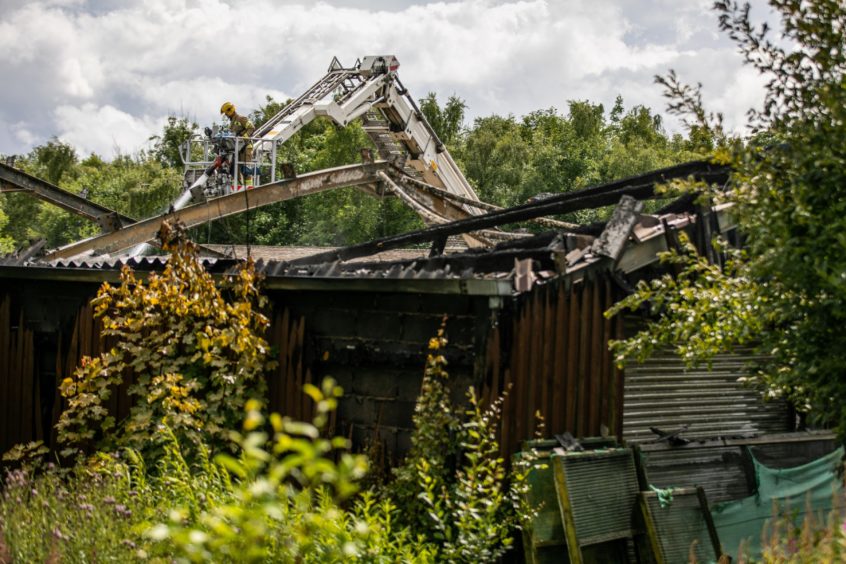 "We have been overwhelmed by the support we've had from everybody locally and afar  and everybody is asking what they can do," she said.
"Just now it's the funds. We're working through an insurance claim while still looking after the animals but we need funds to keep going right now.
"If anybody wants to donate we would be super-thankful for that."
Briony said she and Michael were thankful that all of the animals survived but grieving over what they had lost.
"This is our livelihoods and we've also lost a lot of personal stuff," she said.
"It's quite difficult for us just now."
Michael said the fire appeared to have been caused by an electrical fault and had spread through the roof of a warehouse before igniting the soft play area.
"We have been given multiple generators so the power is back on and the animal enclosures have heat and light," he said.
"We don't have enough to power the whole site so we can't open yet."
He added that the soft play centre would be replaced.
"We'll have to start from scratch because the entire building is going to come down but we will rebuild it," he said.
In the meantime, the couple has asked for privacy after members of the public arrived on site to take pictures and videos of the aftermath of the fire.
Around eight fire appliances tackled the blaze at its height but despite its ferocity no people or animals were injured.
The zoo, which opened in July last year, is home to zebras, lemurs, meerkats, macaque monkeys and tortoise.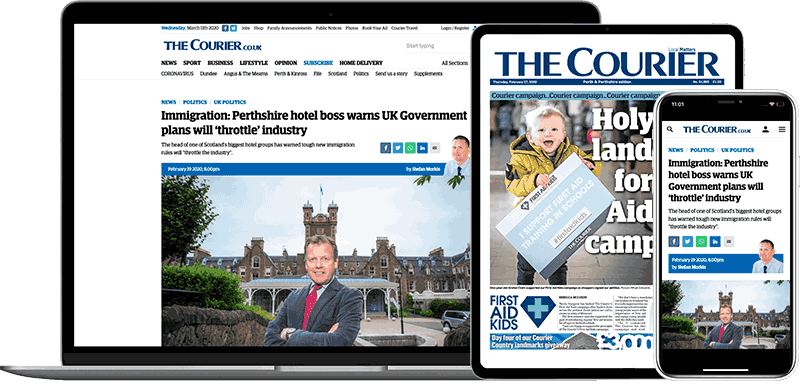 Help support quality local journalism … become a digital subscriber to The Courier
For as little as £5.99 a month you can access all of our content, including Premium articles.
Subscribe