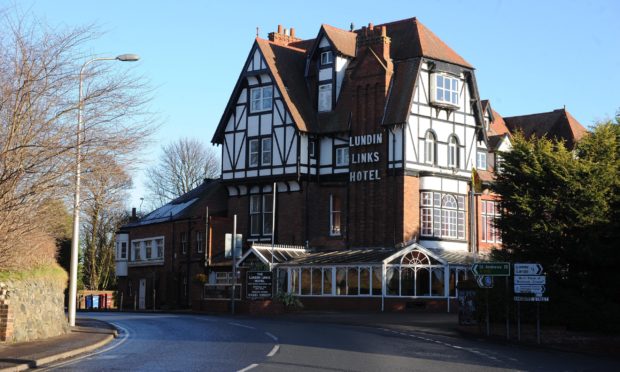 Concerned residents have called for action to stop cars speeding through their village.
People in Lundin Links are pressing Fife Council to act before there is a serious accident after a number of near misses on the long, straight main street.
Local man Bryan Hay said he recently had to do an emergency stop with his daughter in the car as a speeding Range Rover appeared on the wrong side of the road while overtaking a cyclist.
"Many drivers think it's fine to speed excessively because they are certain they won't get caught," he said.
"It is the only stretch of road in Lundin Links that hasn't a 20mph limit while other parts also have traffic calming measures."
Earlier this year, the council agreed to install speed bumps on a section of the main A915 Largo Road, prompted by a serious accident when a tractor and trailer jack-knifed on a bend and ploughed into a house.
However, the traffic calming only applies to one part of the road and Mr Hay claimed urgent, permanent measures were also required at the Leven end.
While Fife Council said it had previously investigated the issue thoroughly, Liberal Democrat MP Wendy Chamberlain said she had been contacted by a number of residents expressing similar fears.
She called on the council to bring forward speeding surveys as a matter of urgency to satisfy the concerns.
"I appreciate the council believe they have offered a constructive response but I also appreciate the concern of my constituents for the safety of their community," she said.
"Speeding is a serious problem and an understandable concern of residents in the Levenmouth area, especially when they see it on their streets near their homes."
Lead traffic consultant Colin Stirling said: "This is an issue that has been raised several times over the years and one that we have investigated thoroughly.
"The last speed survey carried out in the residential area was in 2013.
"Government restrictions have stalled speed survey work for a number of months but we hope to be able to carry out a new survey soon to inform whether any additional traffic calming measures are needed in the area."