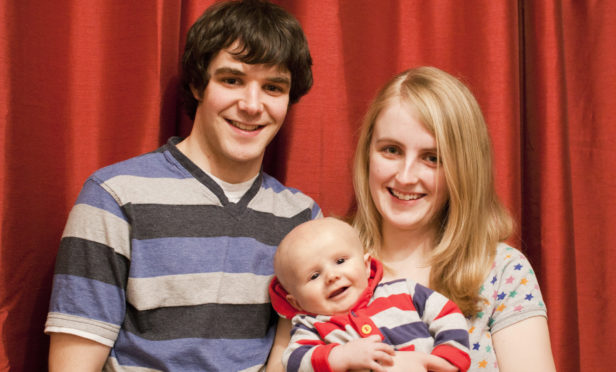 A Fife family who lost their baby to cancer marked what would have been his 10th birthday with a fundraising challenge.
Jennifer and Andy Gill, from Leven, set up the charity Love Oliver after losing their first son Oliver to a rare and aggressive cancer on Christmas Day 2010, when he was just five months old.
Having endured the heartbreak of missing key milestones, they decided to continue his legacy with a fitting charity challenge.
They had hoped to organise a cycle event this year, but instead launched a challenge on the theme of 10 in 2020, encouraging supporters to find different ways of raising money between June 10 and his birthday, July 10.
Jennifer said: "While it could be said that every day living with the loss of a child is a bit of a milestone, there are some key ones that stand out. In the early days there were many – the times we knew Oliver would have been starting to walk and talk, his first birthday, first day at nursery and first day at school.
"Of course there has also been every birthday, and every Christmas which also marks each anniversary of him going to heaven.
"It has been a while since there was a key milestone though, and that brings us to today – the day our first baby would have been entering double figures and turning 10.
"Today is significant and it is special. How different today should have been, but also how different every day in those ten years should have been."
Among those boosting the campaign were Kirkcaldy brothers Daniel, 5, and Oliver, 2, who raised around £500.
Together, the tots completed an impressive 200 miles on their bikes, Oliver managing 50 miles on his little balance bike.
Their mum Steph Lawson, 30, said: "Daniel wanted to raise money for a charity that helped kids and Love Oliver was the first one that we thought of.
"They have done really well. Me and their dad are quite amazed, especially with Daniel's determination."
Love Oliver provides support to children with cancer and their families, and helps fund research.
Since it was set up in 2011, the charity has raised nearly £800,000.
The 10 in 2020 Summer Challenge has so far raised around £5,000.