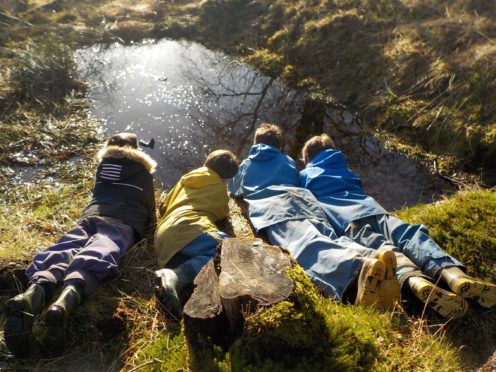 An outdoor education centre used by generations of Fifers is again under threat of closure.
The Ardroy Outdoor Education Centre at Loch Goil in Argyll, visited by primary pupils for more than 50 years, bounced back in 2011 following a successful campaign to bring it under trust ownership.
A fundraising appeal to refurbish the facilities was launched last year to mark the centre's 50th anniversary.
However, it has now been closed without income for six months, prompting Scouts Scotland to make a plea to safeguard its financial future.
The Fife-based group says it has serious conerns for the fate of outdoor education centres across the country, such as Ardroy and its own Fordell Firs near Hillend.
Around 70% of outdoor residential experiences in Scotland are run by the third sector. Scouts Scotland said the venues improved mental health, wellbeing and resilience, all of which are under strain as a result of the pandemic, and they were vital for young people.
In a statement, backed by the Ardroy centre, the organisation said: "The evidence shows that outdoor education can help to close the attainment gap and is extremely important for mental health and wellbeing.
"Given the evidence shows that the outdoors is safer than indoors in terms of transmission of the virus, we call on funding to be made available to the outdoor residential education sector to ensure its survival."
Several other organisations including Girl Guiding Scotland and the Duke of Edinburgh's Award, have also thrown their weight behind the statement.
Scouts Scotland chief executive Katie Docherty said: "We have had lots of positive conversations with local authorities about the ways we could help support the education recovery by delivering outdoor learning at schools, centres or local campsites.
"However, we are being told that many simply do not have the budget to deliver this and as a charity we have already had to start consulting with our own staff about a restructure.
"We want to be part of the recovery for young people but without funding our capacity to do this will be reduced as that restructure moves forward."
A Scottish Government spokesperson said: "We understand the impact the pandemic is having on outdoor centres and we are working with them to ensure visitors can return as soon as it is safe to do so.
"As part of this, we are developing guidance for schools on visits and facilitating discussions between centres and councils to offer support.
"A number of education centres have accessed our £25m Third Sector Resilience Fund, and the 0% interest loans offered by Social Investment Scotland have also provided support."