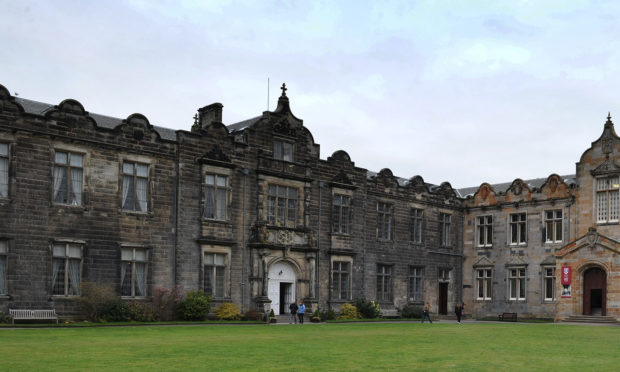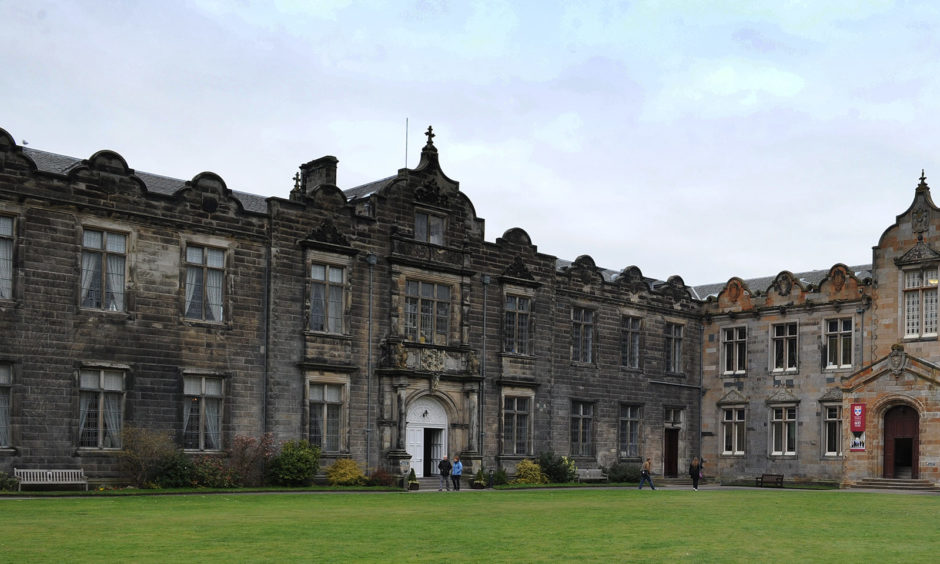 A group for survivors of sexual assault has said there needs to be a discussion of "rape culture" across UK university campuses amid a flood of abuse allegations in St Andrews.
A stream of allegations of sexual assault have been reported by St Andrews University students amid a scandal engulfing the Alpha Epsilon Pi (AEPi) student fraternity.
The St Andrews Survivors group set up an Instagram account as a platform for victims to speak out and within 30 hours  had received more than 100 allegations of sexual assault.
Not all claims shared by the page related to incidents at the university, with some predating students' time at St Andrews.
It coincided with the St Andrews chapter of AEPi suspending a number of its members, pending investigations, and introducing "mandatory consent education" for those joining as a result of allegations involving the fraternity.
In addition, the university is making it compulsory for all students to complete a module on consent and sexual assault before matriculating.
Police Scotland said it was working with the university to investigate online reports of rape, sexual assault and harassment.
A spokesperson for the St Andrews Survivors group said: "There needs to be a discussion of rape culture on British university campuses.
"Though there has been much attention given to the US, the problems of toxic masculinity, lack of consent understanding and 'lad' culture is still very much present, and dangerous, here.
"Beyond that, the attitude towards survivors…needs to improve. We need to work towards a more empathetic and less shaming stance towards survivors."
The spokesperson said sexual violence was "deep rooted" across universities, adding: "We as students are often less than six degrees of separation from sexual violence."
A former St Andrews student who successfully sued a man who raped her after a jury in a criminal court delivered a not proven verdict said: "Bad things happen everywhere and my experiences are an example of that."
The woman, known only as Miss M for legal reasons, added: "It's not just about making the campus safer as nowhere will ever be safe. It's about reinforcing the culture at St Andrews that there is support and it is safe to come forward.
"Many students go to student services who were assaulted off campus."
AEPi said it was taking allegations against its members "extremely seriously".
The fraternity said in a statement: "We find the content of these allegations abhorrent.
"Coming forward in any capacity takes tremendous bravery, and we want to thank everyone who has both told their stories and those who have supported them as we confront these difficult issues. We hear you and want to help."
A spokeswoman for the university said: "We welcome the 'St Andrews Survivors' account's efforts to provide people of all genders a space to voice their experiences of sexual misconduct.
"The Proctor met with the account creator this week to establish how we can work together to signpost support and reporting mechanisms to students who require them.
"The university's primary concern is to ensure survivors know that we are ready and willing to support their decisions and take action, facilitate police reporting, and provide ongoing support accordingly."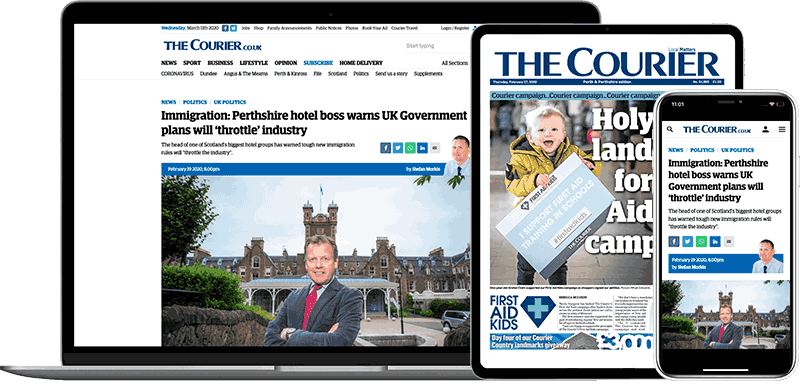 Help support quality local journalism … become a digital subscriber to The Courier
For as little as £5.99 a month you can access all of our content, including Premium articles.
Subscribe