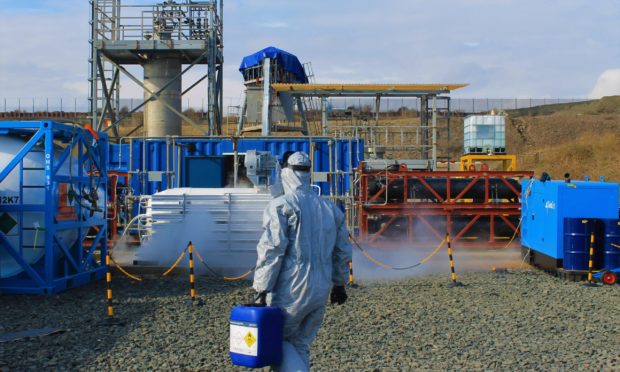 Fife has received some out of this world jobs news.
Scottish space rocket firm Skyrora expects to create 170 jobs with a new engine test facility in Fife.
The Edinburgh-based firm designs, manufactures and deploys rockets to clear the way for small satellite manufacturers looking to access Space.
It successfully conducted Scotland's first commercial rocket launch by a private company two years ago.
Skyrora chief executive Volodymyr Levykin said the investment in Rosyth would bring 170 highly skilled jobs to the Kingdom over the next decade.
He said: "The opening of our engine test complex represents a giant leap forward for the UK's ambitions as a space nation and Scotland's status as a space hub.
"The location and additional jobs will benefit the UK space industry and help the overall economy grow.
"It will also allow Skyrora's highly skilled workforce and a young generation of engineers and technicians to be a part of this space revolution.
"Skyrora has developed and come so far as a team and a company, and I am really proud to see how many milestones we have achieved in a short period of time."
The engine test complex layout consists of a fuel and oxidiser loading system and a pressure supply system to feed the fuel to the engine in the test stand.
It took the Skyrora staff only a few weeks to build, at a fraction of the estimated time and cost, while making sure all measures followed health and safety guidelines.
Skyrora's vision is to test all three engines used on its rocket suite in the one location: the seven-tonne engine for the first and second stage of the orbital Skyrora XL launch vehicle, the 3.5Kn engine for the third stage, and the three-tonne engine for the sub-orbital Skylark L launch vehicle.
The firm's main objective of testing engines is to validate the performance of the engine. Variables such as pressure, thrust, flow of fuel and flow of oxidizer were stress-tested and assessed as part of the process. It has already conducted tests on site.
Dr Jack-James Marlow, engineering manager at Skyrora, who oversaw the testing, said: "Our engine test complex is a fantastic opportunity for Skyrora and the UK Space industry.
"Scotland is heading towards an unprecedented growth in UK space and our complex is one step closer to achieving this.
"We are planning to test all our engines, which are fully 3D printed and operate on high-test peroxide at the site.
"Our recent successful testing of the three-tonne engine is nearly 10 times greater in thrust than our last series of engine tests.
"We pushed the engine to its limits to find its operational envelope and critical parameters.
"The engine performed as expected and has enabled us to begin small volume production of the engine."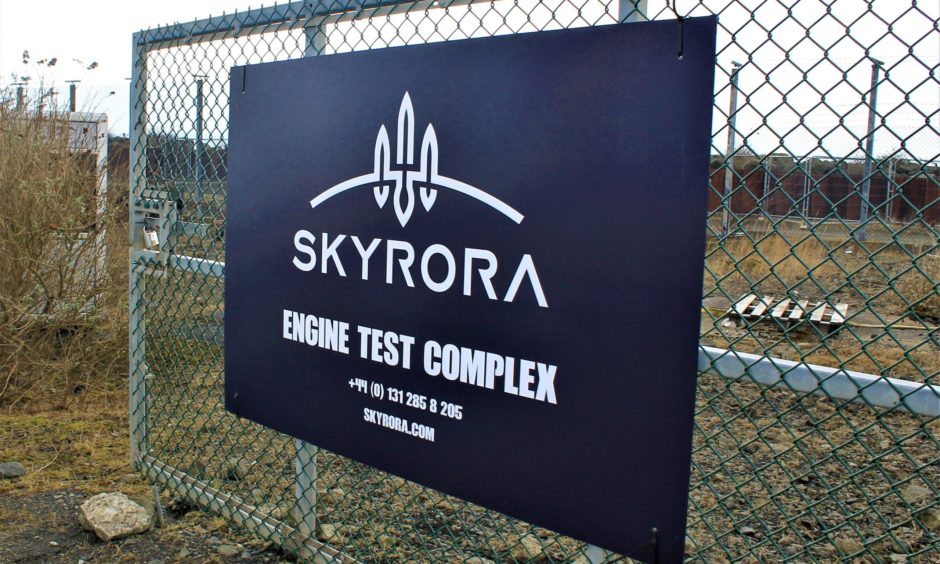 Following the 3.5kN and three-tonne engine tests, Skyrora is now looking at expanding the test site to allow the rocket company to test their seven-tonne engine, used for the first and second stage of the low Earth orbit (LEO) vehicle, the Skyrora XL.
Looking to the future, both Skylark L and its 22-metre sibling Skyrora XL will utilise Ecosene – the fuel comprised of waste plastics developed by Skyrora.
Technological advances mean Ecosene will be able to produce 600kg of usable kerosene from 1000kg of waste plastics in the space of 24 hours.
Using proven technology from the likes of Black Arrow, Skyrora will use hydrogen peroxide as a fuel oxidiser.
This removes the need and cost for cryogenic freezing due to Scotland's unpredictable weather, which it would prove debilitating in the event of a late cancellation.
The launch vehicle manufacturing company aims to complete the inaugural launch of Skyrora XL from a UK spaceport by 2023.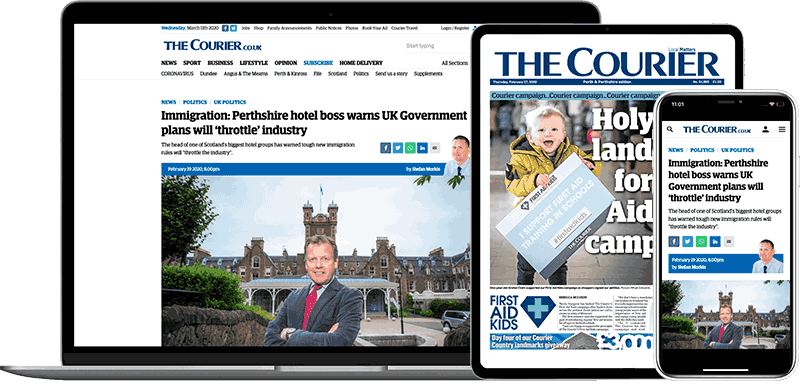 Help support quality local journalism … become a digital subscriber to The Courier
For as little as £5.99 a month you can access all of our content, including Premium articles.
Subscribe