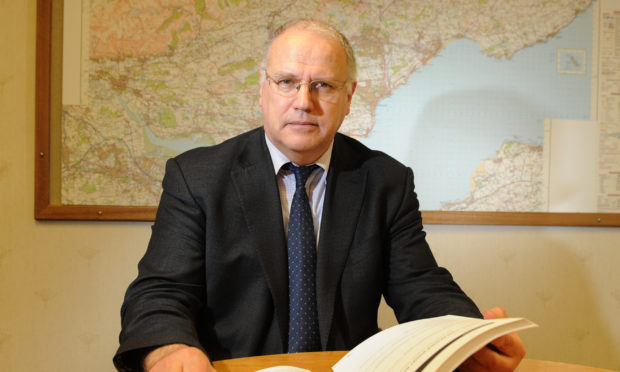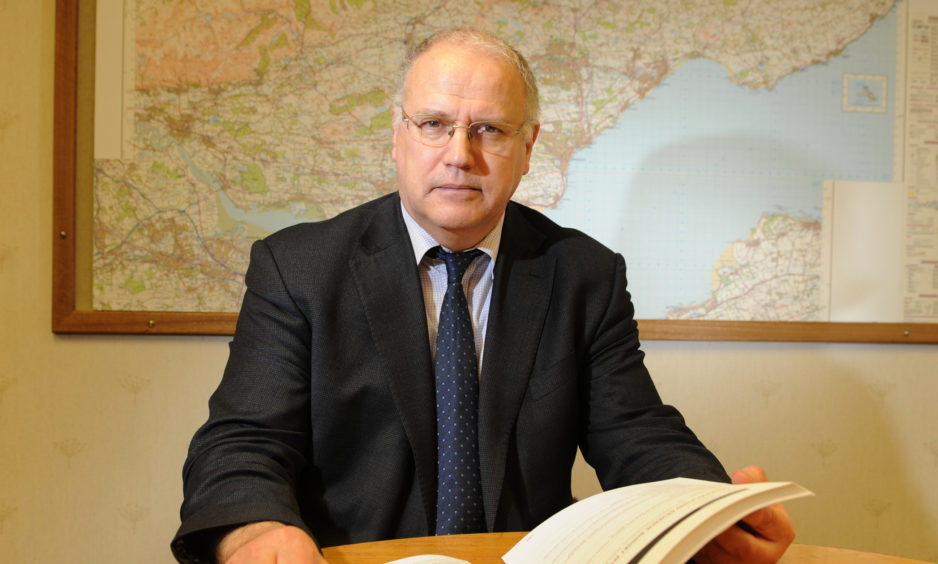 Scotland's local authorities have called for further financial help as pressures caused by coronavirus continue to take their toll.
The plea by Cosla resources spokeswoman Gail Macgregor came as Fife Council bosses warned the region was in "unchartered territory" as extra costs incurred during the pandemic soared to £86 million.
The financial challenge faced by the local authority has jumped by almost £8m in a month due to the need to implement social distancing measures in schools and offices as the country eases out of lockdown.
The continued loss of income with the ongoing closure of facilities such as sports centres and theatres has added to the council's woes.
Similar situations are being reported by other local authorities and Ms Macgregor, a conservative councillor with Dumfries and Galloway Council, has requested talks with finance secretary Kate Forbes.
Fife's finance staff have been working to find solutions to fill the funding black hole and millions of pounds already provided by the  Scottish Government, and a number of other measures, have combined to significantly narrow the gap.
However, executive director of finance Eileen Rowand said the council's financial sustainability was still at risk with a further £19m to be found.
She said local authorities were waiting for updated guidance on pupils' return to school in August.
"The reopening of schools may still result in additional costs in relation to reconfiguration of buildings, staff ratios, school transport changes and health and safety measures," she said.
Office buildings may also need to be reconfigured, while social distancing measures are being taken on high streets as shops reopen.
Fife Council co-leaders David Ross and David Alexander have previously pledged to try to avoid job losses and service cuts, a position backed by the Unite union which has called public services workers "the real heroes of the coronavirus crisis".
Unite national officer for local government Jim Kennedy said: "It simply must not be forgotten or ignored that council workers have been on the frontline and have performed an amazing job throughout the pandemic.
"These workers have shown extreme fortitude and flexibility in keeping services operating during the most challenging, difficult and dangerous circumstances they have ever experienced.
"The jobs, pay and conditions of council workers must not in any shape or form be treated as collateral damage in the financial crisis now engulfing councils."
Fife's Labour leader David Ross said: "Whilst we might manage to get through this year, what next year's budget will look like has yet to be seen.
"The gap we're looking at has narrowed but it's still a black hole of £19m this year, which is a significant amount of money."
Mr Ross said finance chiefs across Scotland were working on a number of options.
"It's not just a case of asking for more money, although we do want more funding," he said.
"A Cosla leaders' meeting has talked about a number of flexibilities we can use such as postponing interest payments on loans for a year, using capital receipts to fund revenue and perhaps looking for extra borrowing powers.
"There's also still some uncertainty over what may or may not come from the UK Government.
"We are in unchartered territory."
The Scottish Government said it was continuing to work with local authorities and was pressing the UK Government for urgent additional funding and flexibility.
A spokesperson said: "We have taken exceptional measures in every area of government as we deal with the challenges of covid-19 – and that is particularly clear in our support for local services.
"To date, the Scottish Government has committed almost £330m of additional funding to local government for covid-19 measures and Scotland's councils have received £405m in advanced payments so far this financial year to assist them. By the end of July this will have risen to £455 million."