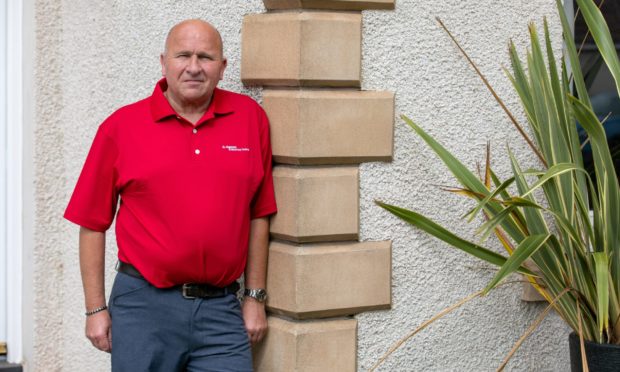 A Fife coach firm is having to lay off a fifth of its permanent workforce due to the coronavirus.
The redundancies at St Andrews Executive Travel will be the first in its 28-year history.
Gordon Donaldson said the cost of cancellations due to Covid-19 since March had skyrocketed into seven figures.
It is understood around five of the 25 year-round staff – who are currently furloughed – are being made redundant, while 20 full-time and 17 part-time seasonal staff who would have been taken on to help cope with the usual influx of tourists have also been left without a summer income.
Mr Donaldson said it could take several years for the sector to return to 2019 levels.
He spoke out after The Courier revealed estimates that tourism in Fife is facing a £300 million financial hit due to the pandemic, with the future of around 12,500 jobs in the balance.
Mr Donaldson said: "Our main business is transport of golf tourists throughout Scotland and beyond for most of the top golf tour operators in the world and many other smaller ones.
"In 2019, we did over 450 golf tours averaging seven nights. Most of these tours visit St Andrews for three to four nights, but not all, and in 2020 we looked like we would have a record year. But every tour from April to the end of August at the moment has been cancelled – over 300.
"The cost of our coach cancellations has reached £1.5 million this week, never mind the money these people spend from local tea rooms, restaurants to top hotels and golf courses."
He said none of his coaches had turned a wheel since March 16 and he was not expecting any work work before the end of August due to social distancing and the 14 day quarantine rue for incoming groups.
Away from golf, the firm's other work included transporting teams and supporters for Dundee United, supplying coaches for St Andrews University, school runs and other private hires.
"It is going to be tough to continue long-term in the hope that golf tourism rises in April 2021," said Mr Donaldson.
"If furlough stops in October a lot of businesses will just have to close for winter.
"Our small company being closed affects so many people."
The UK government said its Coronavirus Job Retention Scheme (CJRS) has so far helped protect more than 9.3 million jobs through the pandemic, with employers claiming more than £25.5 billion to support wages.
The scheme will remain open until the end of October and will continue to "support jobs and business in a measured way as people return to work, our economy reopens and the country moves to the next stage of its recovery".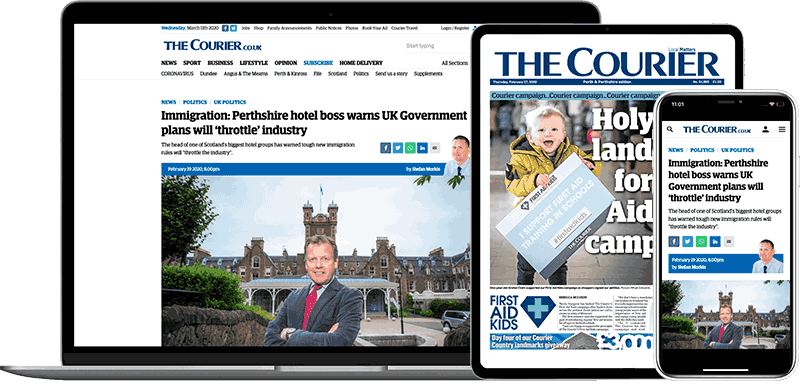 Help support quality local journalism … become a digital subscriber to The Courier
For as little as £5.99 a month you can access all of our content, including Premium articles.
Subscribe