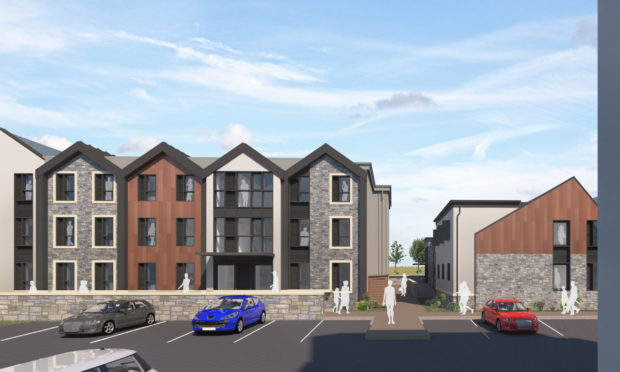 Ambitious new plans aimed at easing pressure on St Andrews' precious housing stock have been unveiled by St Andrews University.
The revised proposals to Fife Council would provide 748 student beds at Albany Park, seen as the centrepiece of a £100 million investment in student accommodation over the coming years that will create 1,000 new bedrooms over and above the 4,000 already provided by the institution,
Since an initial blueprint was drawn up last October, the £70 million development at Albany Park has been reviewed and proposed bed numbers have been cut from 900 in response to concerns by Fife Council about flood risk.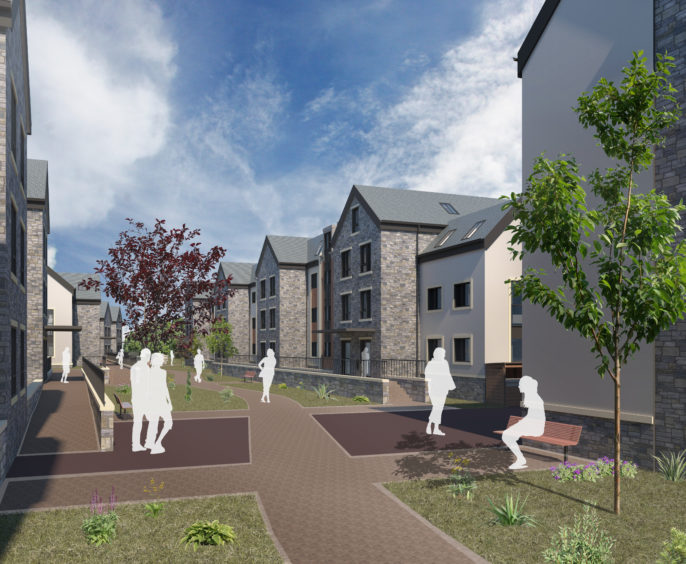 The scale, height and mass of buildings have been altered, dropping by one floor on some, while changes to the design, including more pitched roof details and additional gables, have been added to reflect the prominent St Andrews historic architecture.
The near 20% cut in bed numbers has freed up more space for landscaping and the recreation of historic Woodburn Square, which was a feature at the site for hundreds of years.
Ben Stuart, the University's director of residential and business services, said: "The development at Albany Park is central to the university's strategy to provide more student accommodation for our students and ease the pressure on the housing stock in St Andrews.
"The new Albany Park will provide around 750 high quality student beds in an attractive landscaped environment and has the potential to revitalise the eastern area of St Andrews."
St Andrews University's strategy sets out a commitment to reduce its impact on the town, through the provision of purpose-built student accommodation (PBSA) which is operated and managed by the university.
Half of the student beds at Albany Park will be classed as affordable accommodation.
The Albany development is a collaboration between the university and global student accommodation provider Campus Living Villages.
St Andrews Student Association president Dan Marshall said he hoped people would welcome the project.
"Any increase in the provision of affordable purpose-built student accommodation is good for students and is good for St Andrews as a whole," he added.
"I look forward to working with the university to make sure that this new accommodation meets student needs when it comes to affordability and helps relieve pressure on the St Andrews housing market."
The proposed new Albany Park development will replace the halls of residence there which were opened in the 1970s and provided a total of 340 single rooms for under and post-graduate students.
The Courier understands the plans will be lodged with the local authority today (Friday) and local individuals and groups will have the chance to air their views through the usual planning process.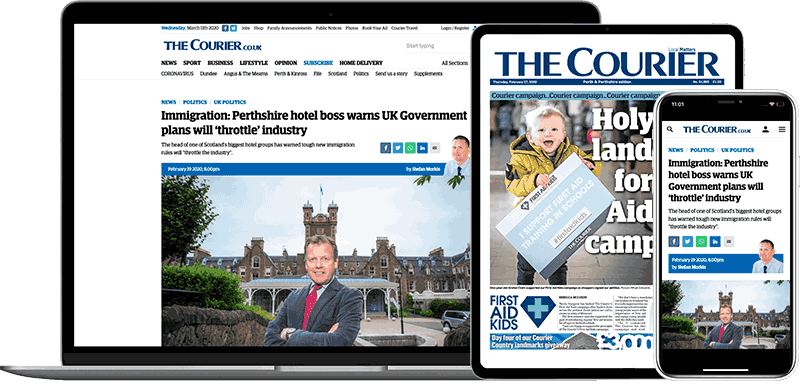 Help support quality local journalism … become a digital subscriber to The Courier
For as little as £5.99 a month you can access all of our content, including Premium articles.
Subscribe