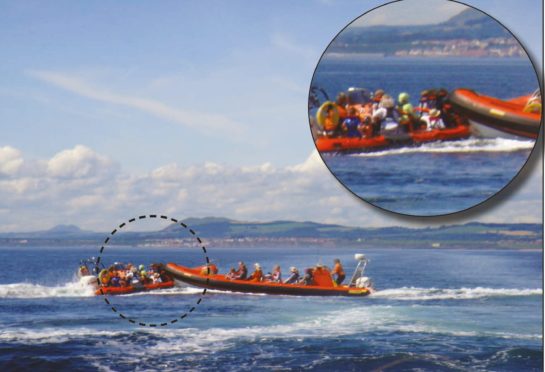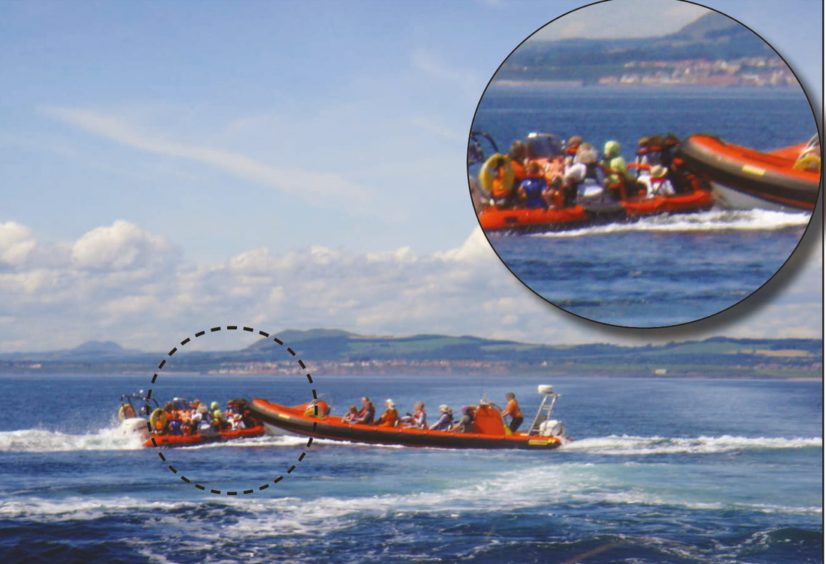 No formal regulations preventing people from sitting on the inflatable tubes of leisure boats in the Forth have been put in place, four years after a woman suffered serious injuries when two vessels collided.
Marine accident investigators issued a number of recommendations following the incident on July 19, 2016, when two rigid inflatable boats (RIBs) crashed into each other near the Isle of May.
A 45-year-old mother-of-two was crushed between the two dinghies and had to be put into an induced coma after suffering two broken collar bones, five broken ribs, a punctured lung and lacerations and bruising to her back and torso.
The internal injuries she sustained also resulted in permanent damage to her sight in both eyes.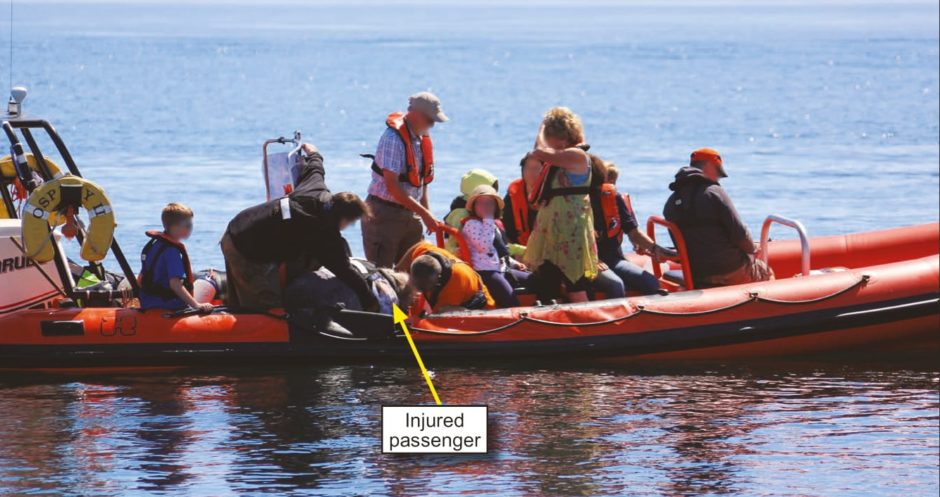 But while relevant Codes of Conduct governing recreational craft have been tweaked in the wake of the incident, The Courier understands there are no plans to specifically change byelaws in the Forth to prevent such an accident happening again.
Isle of May Boat Trips Ltd, which owns and operates Osprey and Osprey II, the two vessels involved in the 2016 accident, immediately took the step of banning passengers and crew from sitting on the inflatable tubes, and has limited passenger numbers to 12 and eight respectively.
It has also issued an instruction that twin RIB operations are not to take place except in an emergency and has reviewed risk assessments.
However, there remains no hard and fast legislation under the current licensing scheme for boat operators, despite calls from the Marine Accident Investigation Branch (MAIB) to look into the issue, leaving guidance open to interpretation.
The MAIB recommended the Maritime and Coastguard Agency's (MCA) recreational craft code should include the stipulation that the certified maximum number of passengers carried on commercially-operated passenger-carrying RIBs should be limited to the number of suitable seats designated for passengers.
But it also hinted that port authorities should take the lead of the Port of London Authority in relation to the Thames, where the prohibition of sitting on inflatable tubes is banned via a specific byelaw.
"Given the wide range of vessel characteristics and multiple activities in the small commercial vessel sector, a large number of factors including, but not limited to, vessel speed and weather conditions, would need to be defined to ensure a consistent interpretation by all parties," it said.
"An alternative and less complicated approach would be to prohibit passenger seating on a RIB's inflatable tubes unless otherwise authorised and endorsed on the RIB's Small Commercial Vessel Certificate with specified conditions to be met for a particular activity.
"This approach would follow the implied practice referred to in the Royal Yachting Association's Passenger Safety on Small Commercial High Speed Craft, and would support the initiative taken by the Port of London Authority to prohibit the sitting or riding on the inflatable tubes of small commercial high speed craft."
The woman injured in the 2016 incident had been travelling with her husband and two children aboard Osprey II when it collided with Osprey between Anstruther Harbour and the Isle of May, just as it was approaching the May Princess vessel.
The skipper of each RIB had increased speed and began a power turn away from each other with the intention of passing each other in the course of completing a round turn, the MAIB report found.
However, as the RIBs turned towards each other, it became apparent to both skippers they were in danger of colliding and although they both acted quickly to reduce the speed of their respective vessels, and so lessen the impact, they were unable to prevent the collision.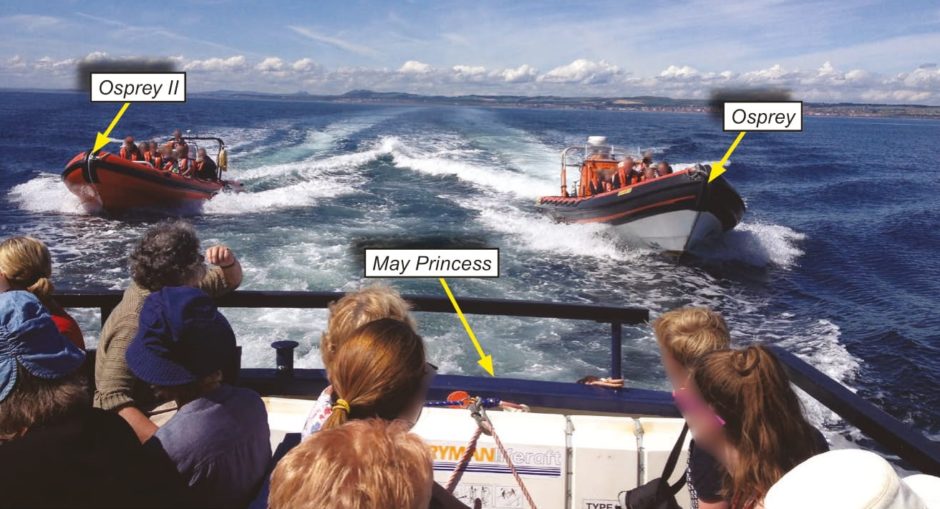 Almost exactly four years on from the accident, a spokesperson from port authority Forth Ports said: "Safety is and always has been our number one priority and we take safety very seriously in undertaking our duties on the River Forth."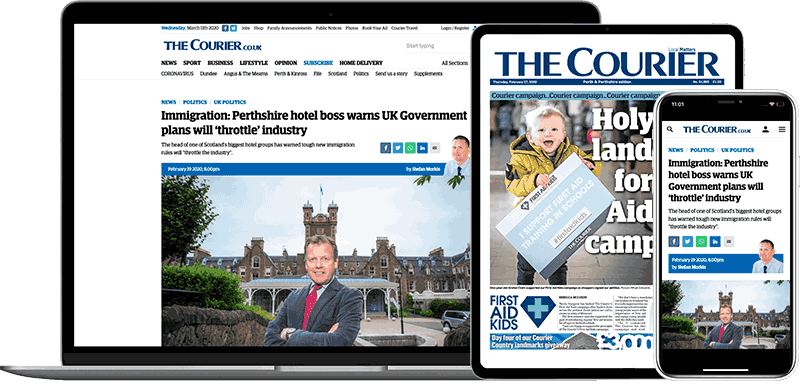 Help support quality local journalism … become a digital subscriber to The Courier
For as little as £5.99 a month you can access all of our content, including Premium articles.
Subscribe