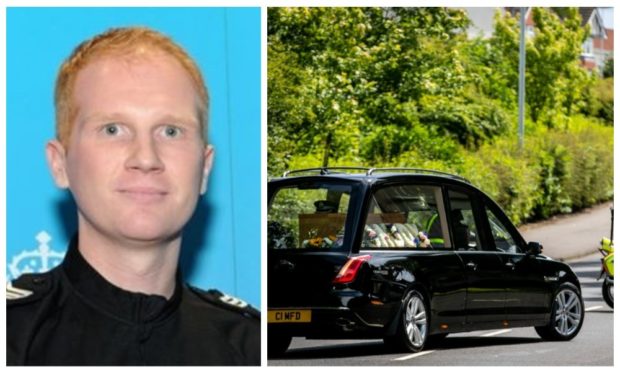 The widow of a Fife police officer who died of cancer aged just 34 told how he chose to be cared for at home in his final months so he could spend more time with their young children.
Chris Mutter, 34, died on June 29 after an eight-month battle with oesophageal cancer, which had previously been thought to be acid reflux.
Hundreds line streets of Fife town to pay respects to 'loving, caring' police inspector, 34
The father of two declined to be treated for cancer in a hospice, due to the coronavirus pandemic, and wanted to be at home with wife Maxine, 29, and tots Eden, aged one, and Ethan, three.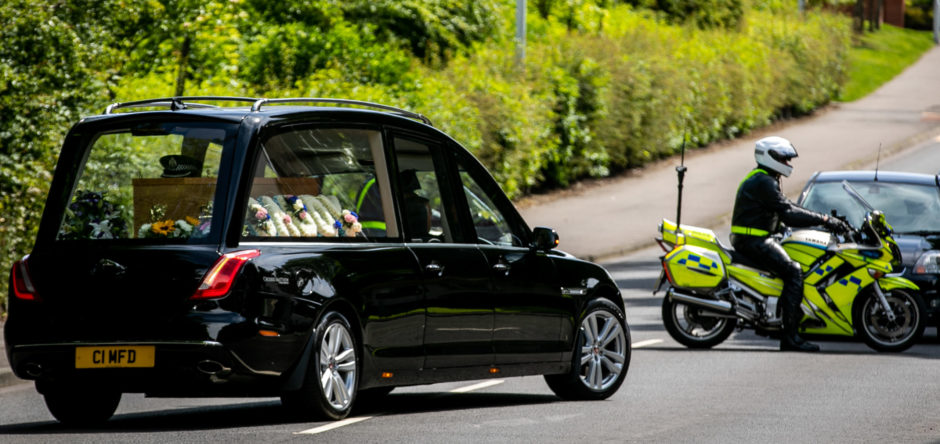 Maxine met her husband when she was 18, during a night out, when he was on duty outside a nightclub.
Last summer, Chris was told he had acid reflux when he sought medical advice for sickness when he sat down to eat. Maxine believes an endoscopy was not seen as a priority due to his age.
Tests were carried out and Chris continued working towards a promotion and was given the rank of inspector in September.
The next month, the couple were told Chris had Stage 3 cancer but medics were optimistic he would be helped by chemotherapy.
On March 11, when surgery was carried out, it was found the cancer was untreatable.
Maxine said: "Even when things got really tough, Chris said 'I would go into a hospice if you want' but I said no, it would have broken my heart to see him in a hospice.
"At the time of the operation we knew a lockdown could be coming and I was keen to get him home before that happened.
"We wanted to keep it normal so we always ate in the bedroom, we always spoke, even if Chris was asleep, with the kids running in and out.
"He was very scared, for such a strong man he was very vulnerable.
"It was horrible, he was always propping up and supporting me, he was such a lovely man."
Maxine's sister, Megan Brown, 27, and her partner, Ali Harvey, 31, moved into the family home for the final month of Chris's life.
Maxine recalled how she had fancied Chris when she was a schoolgirl and used to see him in town, but the first time they met properly was when she was on a night out.
She said: "I saw him and I said to my friend 'I'm going to chat up Prince Harry'."
The couple, from Dunfermline, were married for six years and Maxine, who works as a support worker at Victoria Hospital in Kirkcaldy, described Chris as her soulmate. She said: "He was such a good officer, husband, dad, and all that has been stolen."
The family are raising money for the Maggie's Centre and St George's Police Children's Trust. To donate visit www.justgiving.com/crowdfunding/maxine-mutter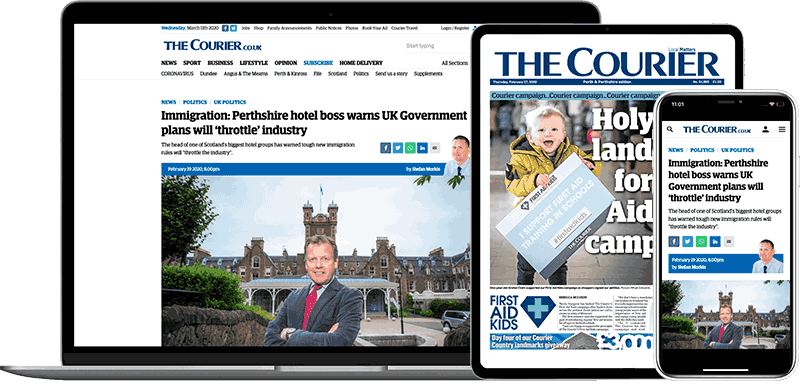 Help support quality local journalism … become a digital subscriber to The Courier
For as little as £5.99 a month you can access all of our content, including Premium articles.
Subscribe