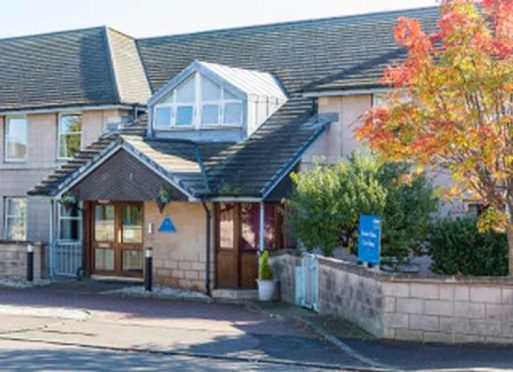 A Fife care home has been ordered to make immediate improvements after "significant" concerns were raised about cleanliness and its Covid-19 prevention measures.
The Courier has learned inspectors have been forced to intervene at Gowrie House nursing home in Kirkcaldy after an unannounced inspection on July 8 threw up a number of serious issues.
The Care Inspectorate identified problems relating to the cleanliness of the environment, the proper use of PPE, social distancing, infection prevention and control practices.
The general knowledge, training and awareness of coronavirus among staff was also highlighted.
A serious concern letter was issued to the care home's service provider detailing urgent action to take.
However, although steps were taken to address some of the points raised, inspectors who visited the complex two days after the initial inspection still found fault with the cleanliness of parts of the home and have demanded improvements.
The home has now been rated "weak", the second lowest level possible, in relation to its care and support during the Covid-19 pandemic, and "weak" for quality indicators governing people's overall health and wellbeing, infection prevention and control measures and staffing arrangements.
The damning report comes amid ongoing concerns about care homes' handling of the pandemic across Scotland.
Seventy-five of the 201 deaths recorded in Fife in which Covid-19 was mentioned on the death certificate have been in care homes.
No outbreak has been linked to Gowrie House.
A Care Inspectorate spokesperson confirmed a serious concern letter had been issued after the July 8 visit, with inspectors returning on July 10 for a follow-up visit.
"We found that there had been significant progress made by the provider to address the concerns in relation to staff practice and the correct wearing of PPE," they said.
"We also found progress in social distancing to minimise the risk of cross infection of staff and residents and some progress in the overall cleanliness of the building.
"However, there remained areas of the building that still required further attention, and our requirement about cleanliness of the building will remain in place.
"We will return to the home to ensure that immediate improvements are put in place.
"We have informed the health and social care partnership, which will provide support to the service."
The Kirkcaldy home, which is registered to provide care to 60 older people, was a member of the Four Seasons Health Care Group which fell into administration last year.
It is currently managed by Belsize Healthcare (Scotland) Limited, which has been appointed by administrators.
The firm was been approached for comment but did not respond.