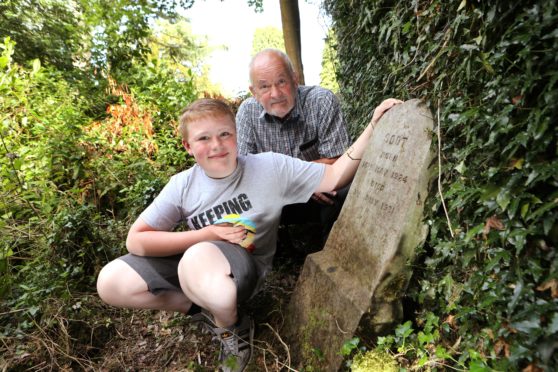 A Fife man and his grandson have uncovered a forgotten pet cemetery dating back almost a hundred years whilst out exercising.
Frank McCafferty, 73, and his 11-year-old grandson Jed, made the fascinating discovery whilst out walking last month in the grounds of what is now Keavil House Hotel in Crossford.
The animal cemetery, which consists of 10  gravestones, the oldest of which dates back to 1921, is situated on the outer wall of the hotel grounds and had been hidden from public view by trees and bushes for decades.
Even staff at the hotel admitted they were unaware of the cemetery's existence until the pair made the discovery.
Despite the difficulty in accessing the unusual site, Frank and Jed set about clearing away the dense undergrowth in a bid to bring back some dignity to the burial site.
Armed with hedge shears, saws and clippers the pair revisited the cemetery over five separate days to finally make the graves accessible after decades lost to nature.
Frank said: "I moved to Crossford in 1977 and remember seeing the graves back around that time but that was decades ago and the area is now largely woodland and overgrown.
"The idea that it was still there excited us both so we went to take a look.
"It took two visits to finally find the site and we wanted to clear the area as a mark of respect."
It's thought the graves are of family pets that would have belonged to the owners when Keavil House was originally a private home.
"They are proper carved headstones, with names such as Raid, Keva, Soot and Chi-Yo which would only have been purchased by someone with wealth to mark the graves of their pets," said Frank.
"I've been told naval officers stayed here during the Second World War and that in 1955 the house was sold off and became a children's Home until the mid 1970s after which it was turned into a hotel.
"We'd love to know more about the history of the graves and the house and hope a local historian may interested in our discovery."
The pair have say they plan to keep tending to the graves in the future to ensure they are not lost once more to nature.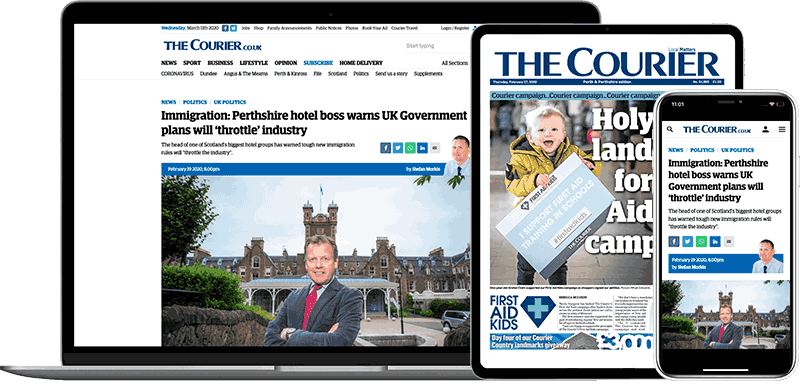 Help support quality local journalism … become a digital subscriber to The Courier
For as little as £5.99 a month you can access all of our content, including Premium articles.
Subscribe