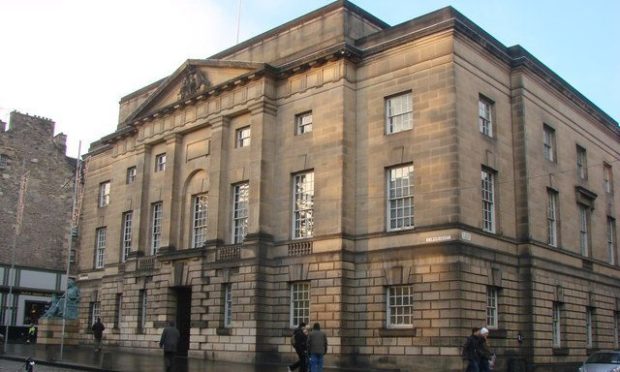 A man who throttled and sexually assaulted two women was jailed for six years yesterday.
Richard Hynd, 55, attacked one victim after detaining her in a house in Fife, forcing her to take off her clothing before carrying out a sex act on her.
During the abduction he grabbed her by the throat, compelled her to hand over her mobile phone and forced his hand into her mouth before dragging and pushing her into a bedroom.
The former telecommunications industry worker previously subjected the woman to assaults in which he compressed her throat, bit her, put a pillow over her face and threw a bottle at her. The woman was assaulted to the danger of her life.
Hynd, formerly of Woodmill Crescent, Dunfermline, also carried out an indecent assault on the woman on one occasion when he pinned her down.
He carried out a similar sex attack on a second victim at an address in his home town while she was asleep or unconscious after he caused her to take an ecstasy tablet or similar substance.
Hynd also subjected that woman to violence when she was punched in the face, grabbed by the throat, kicked and pulled by the arm.
A judge at the High Court in Edinburgh heard both women were prescribed medication following their ordeals.
Hynd was earlier convicted of five charges of assault and indecent assault against the women at addresses in Fife, committed between November 1999 and June 2005.
Judge Gordon Liddle told him: "You are assessed as indifferent towards your victims and you accused each of your victims of lying."
The judge said he had shown no remorse and expressed the view that the victims had not been affected by his offending.
Sentence was deferred on Hynd for the preparation of a background report and the judge said its author considered he was more concerned with his own plight than the suffering of victims.
The judge said that one victim was changed from an outgoing person into one who is isolated and receives medication for depression and anxiety.
The other has suffered anxiety and panic attacks and is also prescribed medication.
The judge said the author of the background report on Hynd considered that the likelihood of his re-offending was high, and ordered that he should be kept under supervision after his prison term for a further two years.
The court heard Hynd continued to deny any sexual element to his offending.
Defence solicitor advocate Gordon Martin said that although Hynd had a criminal record, much of it was for minor road traffic offences.
He said Hynd had contributed to society throughout his life working in a variety of responsible jobs in the telecommunications industry.
Hynd, who followed the proceedings via a TV link to prison, was placed on the sex offenders register indefinitely.