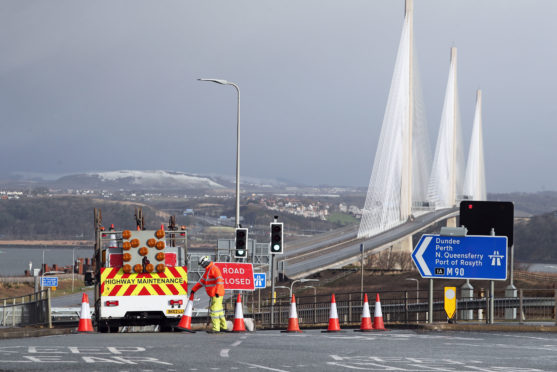 Sensors are to be fitted to the Queensferry Crossing almost six months after the vital route was forced to close due to falling ice.
Eight vehicles were damaged by falling snow and ice, resulting in a two-day closure from February 10.
The ice issue was blamed on a "unique set of weather conditions", with a combination of strong westerly winds, snow and sleet leading to snow accumulations on the bridge's main cables which chilled at an elevated height.
Ongoing works on the Forth Road Bridge meant drivers were forced to endure a 26-mile diversion via the A985 onto the Kincardine Bridge and then southbound onto the M9.
The sensors were first promised by the Scottish Government in 2019 after three cars were damaged by falling ice.
Bridge operators Amey will partially close the route overnight for three nights to fit the new technology.
Traffic on the Queensferry Crossing will be restricted to a single lane in each direction between 10pm and 5am on Friday, Saturday and Sunday.
The sensors will be installed at road level and at the tops of the towers and will provide an early warning when conditions are right for ice to form.
Amey, which operates the Forth Bridges on behalf of Transport Scotland, will also remove LiDAR equipment that has been used to carry out a survey of wind behaviour around the bridge.
Mark Arndt, of Amey, said: "We know from previous incidents that ice can accumulate on the Queensferry Crossing's cables during a very specific combination of temperature, humidity, wind speed and direction.
"These new sensors won't prevent ice forming on the cables, but they will provide us with significantly enhanced data to detect, monitor and understand the specific climatic conditions that cause this phenomenon."
Scottish Conservative politician Murdo Fraser, who questioned at the time of the closure why the ice sensors had not been fitted to the bridge prior to its opening in 2017, said the sensors were not the "long-term solution."
Mr Fraser, who represents the Mid Scotland and Fife region, said that while the move will provide an early warning of problems, he believes the SNP Government should look at other options.
He said: "Fitting ice sensors to the Queensferry Crossing is not the long-term solution. The sensors will allow warnings to be given regarding the build-up of ice which could see a repeat of the bridge being closed, as it was in February, to potentially avoid accidents with ice falling on to car windscreens and damaging them.
"However, this is not the long-term solution. The SNP Government should be looking at other methods, used in other parts of the world, such as heated wires being fitted to prevent the build-up of ice."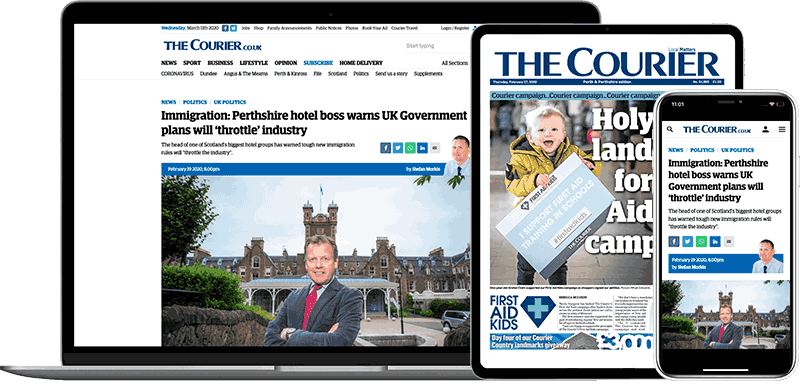 Help support quality local journalism … become a digital subscriber to The Courier
For as little as £5.99 a month you can access all of our content, including Premium articles.
Subscribe