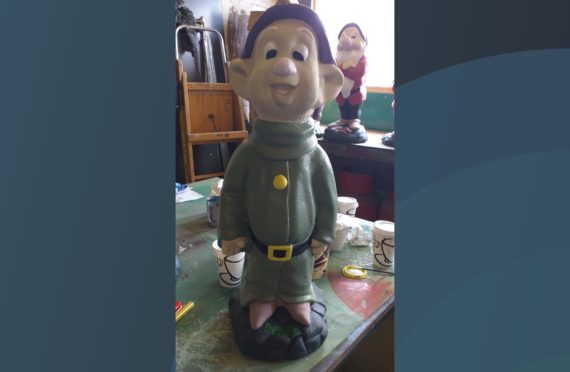 A Fife country park is appealing for the return of a dwarf statue after it was taken just days after being put on display.
Snow White and her seven dwarfs made up a new treasure hunt around Craigtoun Country Park, near St Andrews.
The trail had proved popular with youngsters, who were rewarded with a treat for finding the locations of all the figurines, which were scattered around the park.
But just three days after the trail was unveiled last Friday staff discovered that one of the three foot high figurines was missing from his home in the Japanese Garden.
It is unknown how the Dopey thieves were able to remove the dwarf from the park, but staff said it would have taken a lot of effort.
Mandy Honeyman, of Friends of Craigtoun Park, said: "They are really heavy – I had to put one in the boot of my car and I was bent double.
"We've since added a concrete base to them. It's definitely not just a case of picking them up and putting them under your arm.
"He was in the Japanese Garden, by the boating pond and you can't drive a car up there, plus the gates were locked. It would be some job to pick him up and carry him out of the park."
While the park has owned the statues, which were donated to them, for two years, they had only recently been restored for public display.
Ms Honeyman said that it was disappointing that someone would seek to ruin the fun for children.
"We looked everywhere but there's no sign of him anywhere in the park," she said. "We had hoped that someone had moved him for a joke but we can't find him.
"We are totally gutted. We've had them a long time and had just spent ten days painting them during lockdown.
"It's proved very popular – we gave out 100 trail sheets yesterday alone. It's something nice for the kids to do and to have it ruined so quickly is awful.
"We are hoping they have a change of heart and bring him back."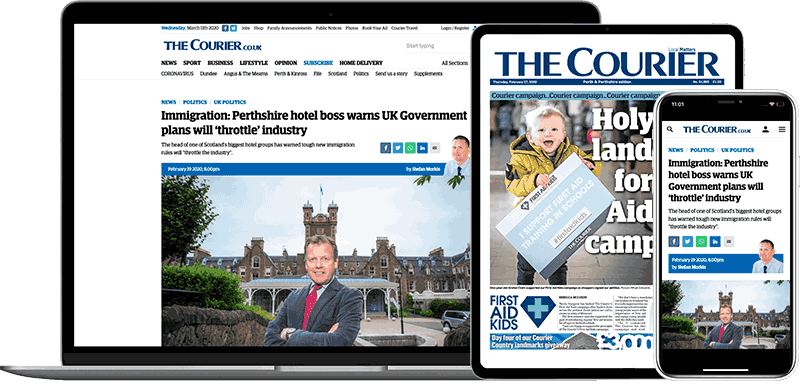 Help support quality local journalism … become a digital subscriber to The Courier
For as little as £5.99 a month you can access all of our content, including Premium articles.
Subscribe