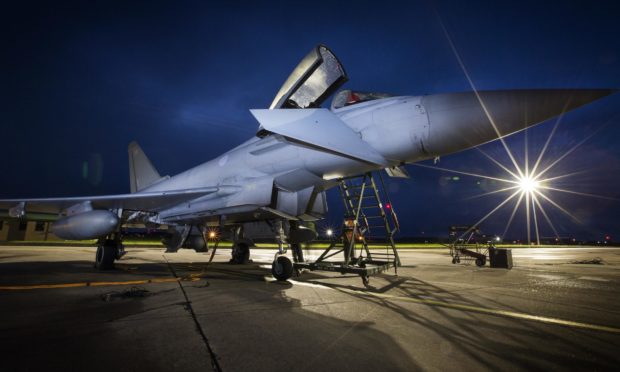 The RAF'S Quick Reaction Alert (QRA) group will return to Fife next month, when crews temporarily relocate back to Leuchars.
Crews will move from Lossiemouth to Leuchars on August 10 to allow for a major revamp of the Moray station's runway.
The QRA at Lossiemouth and their counterparts at RAF Coningsby in Lincolnshire intercept unidentified aircraft approaching UK airspace and recent incidents have seen Russian military planes escorted near UK airspace.
The personnel return to Leuchars while £75 million worth of resurfacing work – which started last year – is stepped up at Lossiemouth.
The next phase sees the intersection of the two runways stripped, strengthened, and resurfaced, although that cannot occur while Quick Reaction Alert and Typhoon training are based out of RAF Lossiemouth.
Leuchars had been the home from QRA crews until 2014 when the group relocated to Lossiemouth and the Fife base has been an army barracks since 2015.
Round-the-clock construction work will be carried out at Lossiemouth from August 17 to enable the "swift return" of Typhoons from Leuchars, the RAF said, while all Typhoon training will switch to the Kinloss barracks in the interim period.
A spokesperson confirmed: "The Royal Air Force has Quick Reaction Alert Typhoons on standby every minute of every day ready to respond to any airborne threats to the United Kingdom, and it is critical to the Defence of the Nation that this capability is maintained during these essential works.
"To enable the swift return of QRA and Typhoon training to RAF Lossiemouth, construction work will occur in a 24/7 operation from Monday August 17.
"This is a complex project involving a specialist workforce, but factors such as the weather will have an impact on how long this enhanced working pattern will run for.
"As soon as the intersection of our runways has been resurfaced, the airfield at RAF Lossiemouth will re-open."
The improvements to the runway will mean it can accommodate larger aircraft, including a fleet of P-8A Poseidon maritime patrol aircraft.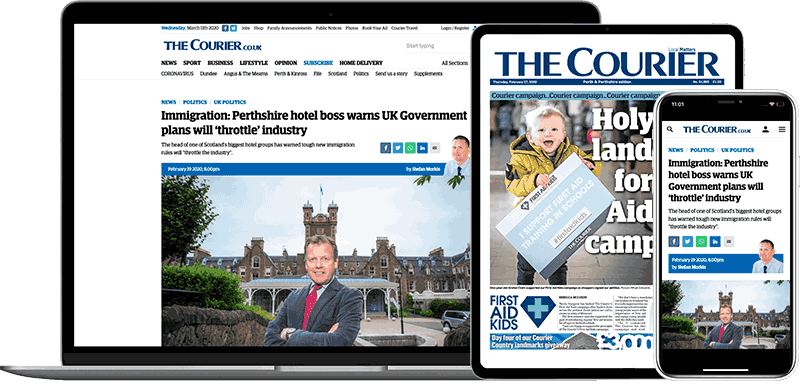 Help support quality local journalism … become a digital subscriber to The Courier
For as little as £5.99 a month you can access all of our content, including Premium articles.
Subscribe