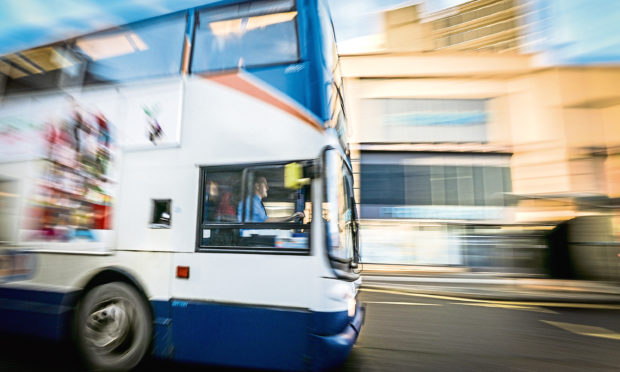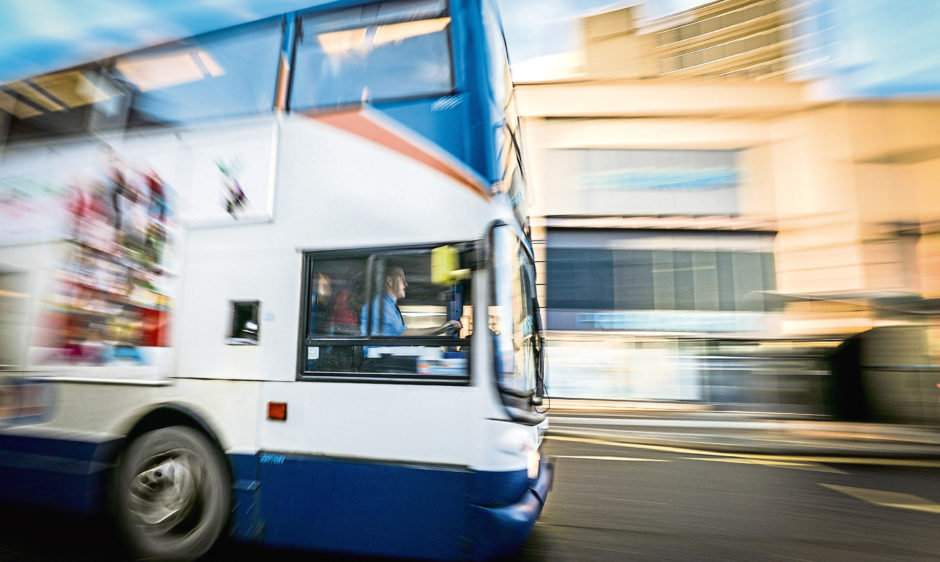 Bus firm Stagecoach has warned of cuts to services and possible job losses as the company contemplates its post-covid future.
Two Fife bus routes, said to be under-performing, look likely to be axed, while travel centres at bus stations across Fife and Tayside have been closed.
The company said the shops at Dunfermline, Glenrothes, Kirkcaldy, Leven, Arbroath and Dundee were unlikely to reopen and that customers should instead access travel information online.
The revelation follows an announcement by chief executive Martin Griffiths that Stagecoach was embarking on a series of cost-cutting measures after a slump in passenger numbers and profits.
Stagecoach hopes for easing of bus restrictions amid plunging passenger numbers
He refused to rule out job cuts, with 20% of staff still furloughed.
As services returned to pre-Covid-19 levels last week, Stagecoach launched a public consultation on changes to a number of routes, including the removal of the number 23 St Andrews to Stirling service and the number six Dunfermline to Crombie.

The move has provoked anger among communities, with North East Fife Liberal Democrat MSP Willie Rennie saying the 23 in particular was a long-standing, vital service which linked Cupar and St Andrews to Kinross and Stirling.
"Many people rely on the 23 bus service to get to work, university or visit family, many of whom simply cannot afford to buy and run a car and rely on our public services to get around," he said.
"This longstanding service maintains our important links with these communities and expands the opportunity for people to work and travel across a wider area.
"Removing it from service would be of great detriment to the people here in north east Fife."
READERS' LETTERS: Stagecoach service cut would have devastating impact on Fife communities
Liberal Democrat councillor Jane Ann Liston said the service also provided a direct link with villages such as Auchtermuchty and Strathmiglo.
'Taking away the No, 23 would more than double some bus journeys, with many requiring a change of bus," she said.
"I thought the message from the government was that public transport journey times were to be reduced, not increased by over 100%.
"This will hardly encourage motorists to switch to public transport; have we forgotten the climate emergency already?"
Stagecoach said the service was under-performing prior to covid and was operating at a significant loss, meaning it was no longer commercially viable.
Douglas Robertson, managing director with Stagecoach East Scotland said customers could have their say from Friday, with and the proposed changes made on September 28.
He added: "Following a review of our operations, we have taken the decision not to reopen the travel shops at Arbroath, Dundee, Dunfermline, Glenrothes, Kirkcaldy and Leven but customers will still be able to get access to all the information they need and buy tickets via stagecoachbus.com or through our app."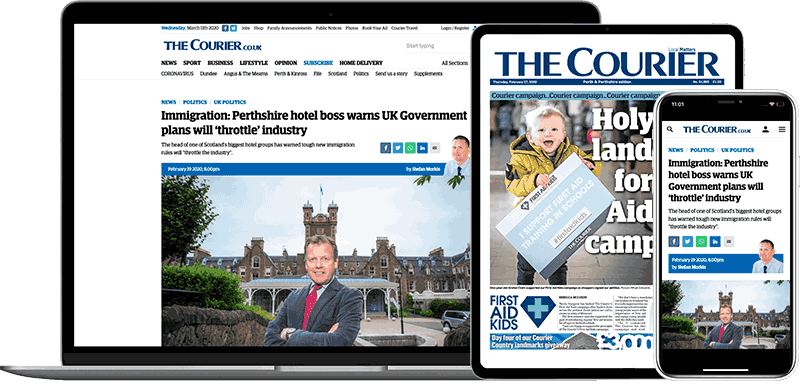 Help support quality local journalism … become a digital subscriber to The Courier
For as little as £5.99 a month you can access all of our content, including Premium articles.
Subscribe