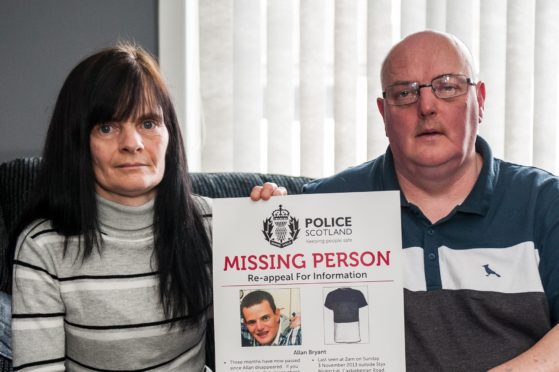 The father of missing Fife man Allan Bryant says he has been left devastated after his calls for a fresh police investigation into his son's disappearance were rejected by the Scottish Government.
Allan Bryant Snr's call for an outside police force to take over the case, backed by a petition containing over 12,500 signatures, has been refused by Scottish Justice Secretary Humza Yousaf.
The distraught family say they have now lost any remaining faith they had with the police handling of their son's disappearance and want a fresh team to take over.
A number of complaints lodged by the family over the investigating team, which included the failure to capture CCTV footage in the hours after their son's disappearance, were upheld by both Police Scotland's Professional Standards Department in 2016, and the PIRC in 2017.
Despite one of the biggest missing person searches ever undertaken by Police Scotland, Glenrothes man Allan Bryant, 23-years old at the time of disappearance, has not been seen since leaving Styx nightclub in the town  in the early hours of November 3, 2013.
In a letter sent to the family on behalf of the Justice Secretary Stephen Coulter, the Scottish Government's Directorate for Safer Communities, said: "Police Scotland are operationally independent of Ministers and it is for officers to determine how investigations are conducted.
"I apologise that I can not be more helpful.
"I attended the missing persons carol service in 2018 and heard you speak eloquently about the disappearance of Allan Jnr and the devastation it has caused to you and your family."
Mr Bryant said the move comes as a "cruel blow" in the family's agonising wait to find their loved one.
"I have no words to describe how angry and frustrated we are at this knock back.
"We have long since lost all faith in the way the search for my son has and continues to be handled and desperately need it to move forward.
"We feel that can not happen unless a fresh approach and a new investigative team is appointed.
"It's difficult to know where to turn next, especially give the overwhelming support we've received from the public in a quest to see a fresh police division take over.
"Every day represents a new heartbreak for us and yet again my family's hopes have been dashed."
Alan Spiers, Assistant Chief Constable,  said: "In terms of a missing person investigation, this remains live and is currently being managed by Police Scotland's Major Investigation Team.
"Given that this is a long term investigation, it remains subject to review.
"Please be assured that Police Scotland remain committed to progressing any new or emerging lines of investigation."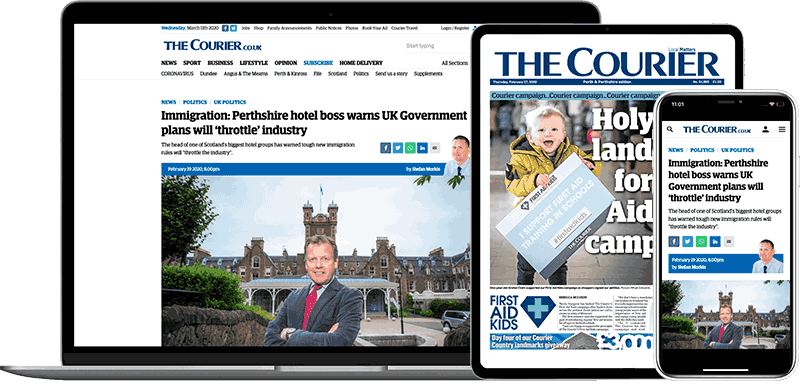 Help support quality local journalism … become a digital subscriber to The Courier
For as little as £5.99 a month you can access all of our content, including Premium articles.
Subscribe