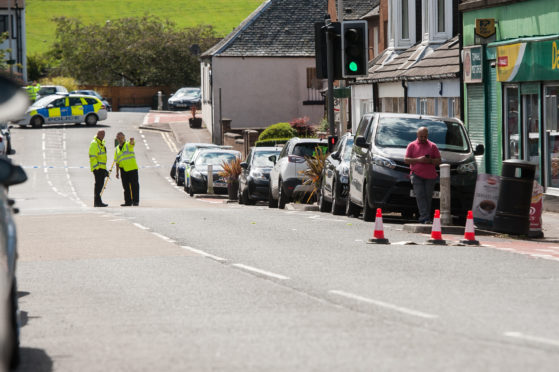 Council bosse are drawing up proposals to improve road safety in a Fife village after the death of a three-year-old girl.
Local councillors, the chairman of the community council and an officer from Fife Council's transportation service visited the site of the tragedy in Townhill Main Street on Tuesday.
Robyn Knox died in hospital on August 3 after she was struck by a car outside the village's convenience store. Her funeral will take place this week.
Fife family of 'absolute diamond' Robyn, 3, lost in road tragedy thank public for their support
In what was described as a "positive" meeting, measures to prevent further tragedies were explored.
The main issue discussed was the lack of visibility for both motorists and pedestrians because of car parking.
Options on the table include prohibiting parking outside the shop and extending zigzag lines.
Helen Law, who is a Labour councillor for Dunfermline North and convener of City of Dunfermline Area Committee, said: "They have looked at a number of proposals which would improve site lines for people who are emerging at Loch Street, people using the shop and pedestrians in general.
"Going back 20 years there have been discussions about road traffic in Townhill. There have been concerns raised and there have been improvements, but clearly not enough improvements to prevent that tragedy.
"It was such a terrible tragedy. The family are heartbroken and so are the community.
"We need to some actions and we had a very positive meeting, and I'm looking forward to seeing some positive proposals which will create improvements."
Also attending the site visit were Provost of Fife Jim Leishman, local Conservative councillor Gavin Ellis and SNP councillor Ian Ferguson.
Ronnie Cowan, who chairs Townhill Community Council, was confident that any road safety measures agreed would be implemented swiftly.
"This brought everybody's attention to road safety," he said.
"It was a very positive meeting. Everyone was looking to the same purpose, that the main issue in Townhill Main Street is visibility, and that's for motorists as well as pedestrians. The basis of the meeting today was to find the best way forward to address the issues of parking.
"Most of the things which were talked about don't involve huge amounts of money so shouldn't involve an awful lot of delay."
It had been suggested that railings be put up outside the shop to prevent children from running onto the road.
However, Mr Cowan said this option was not being considered.
"If we get a number of things implemented to create a lot of visibility, railings really shouldn't be required," he added.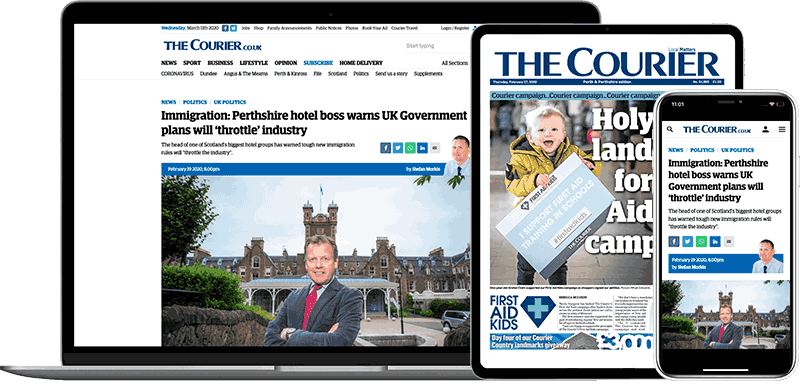 Help support quality local journalism … become a digital subscriber to The Courier
For as little as £5.99 a month you can access all of our content, including Premium articles.
Subscribe