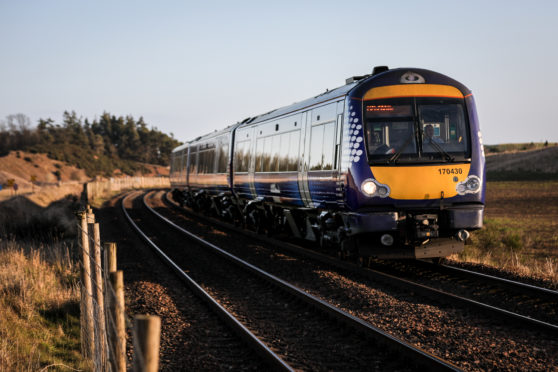 People on low incomes are being "priced off the railways" as commuters face a 1.6% hike in rail fares, according to a local politician.
The rise, in line with the Retail Price Index (RPI), means from January an annual season ticket for the commute from Kirkcaldy to Edinburgh will increase from £2,440 to £2,479.
A monthly pass from Kirkcaldy to the capital is currently £234 and from Dunfermline, £178.
Transport Scotland said it had worked to keep fares down and ScotRail journeys are, on average, 20% cheaper than the rest of the UK.
However, Alex Rowley, Labour MSP for Mid Scotland and Fife, said: "Unless you have a fairly high income you are being priced off the railways and that's the reality.
"Railways are no longer affordable for people with low incomes because they are beyond the reach of their finances and that's a scandalous situation to be in."
Labour has called for railways to be brought back into public ownership, something Mr Rowley said would pave the way for more affordable public transport.
Mr Rowley added: "We need to start looking at public transport as a public transport service rather than just something that is run for profit."
Regulated ScotRail peak fares are capped at the level of the RPI and regulated off-peak fares at one per cent below the RPI but commuters are feeling the pinch.
Sharron Henderson from the Fairness for Fife Commuters group said: "ScotRail have done little or nothing to warrant such an increase and basically they see commuters as cash cows to recoup any losses they may have made.
"They operate on outdated systems and need to seriously up their game."
Mrs Henderson, 47, travels from Kirkcaldy to Edinburgh, where she works in the legal sector.
She added: "I am lucky. The cost of commuting is manageable, just. I feel for anyone on a basic or low pay who may already struggle to make ends meet and now possibly faces pay cuts or working hour cuts.
"My view would be that Scotrail should review their entire pricing structure. Peak time prices should be removed."
A Transport Scotland spokesperson said: "The Scottish Government is committed to ensuring that rail fares are affordable for passengers and taxpayers across Scotland.
"We have taken action to keep fares down and ScotRail fare are still on average, 20% cheaper than those across the rest of the UK.
"We are currently in the process of considering the options regarding future fares and tickets in relation to today's announcement on the July RPI figure as part of the wider rail recovery work post the Covid-19 pandemic."
Graham Simpson, Scottish Conservative shadow transport secretary, said: "Scottish commuters have had to put up with extortionate fare rises and a substandard rail service for too long.
"When many Scots have had their incomes reduced they will find these constant price increases hard to swallow.
"We need a shake-up of the fares system to encourage people back onto trains – fares need to be simpler and cheaper."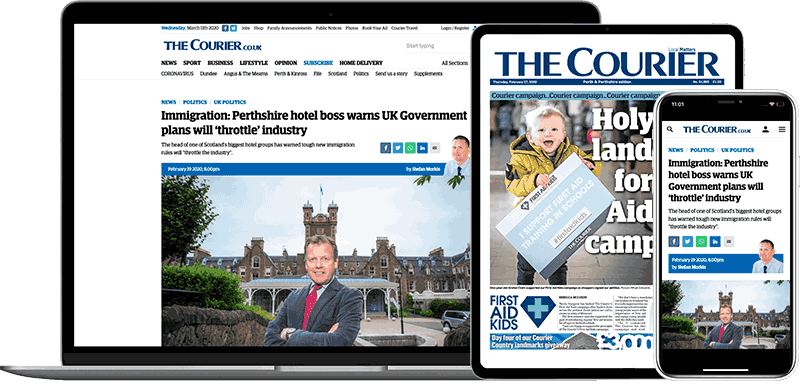 Help support quality local journalism … become a digital subscriber to The Courier
For as little as £5.99 a month you can access all of our content, including Premium articles.
Subscribe