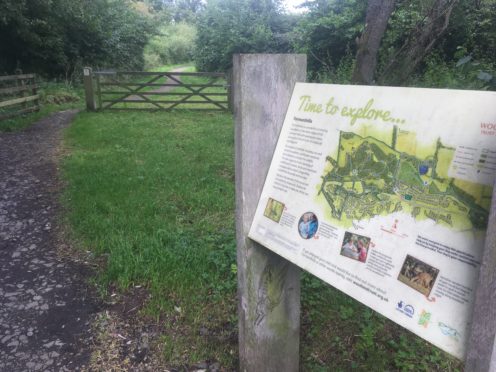 Ambitious plans for an outdoor learning and activity centre and the creation of a new woodland on the outskirts of a Fife town have been unveiled.
The proposal will include an outdoor education facility near the existing Pitcairn Centre and close to Coul reservoir in Glenrothes and is earmarked for completion next year if it is approved by planners.
A 10-acre enclosed woodland site put forward by Grays Planning and Development on behalf of the Nature's Nook charity, will also include four base camps and a welcome centre.
The project, backed by the Woodland Trust, will be available for use by schools and community groups across the region and will also accommodate learning opportunities for those with additional needs.
Prior to Nature's Nook becoming involved, the land had been commercially cleared and with the joint help of the FCCT and a group of volunteer school children it was replanted with young trees," declared the charity in its design brief.
"This replanting was backed by the landowners Balbirnie Home Farms, who will lease the land to Nature's Nook and they wholeheartedly support the charity's project.
"The site lies close to the existing Pitcairn Centre, an outdoor education centre run by Fife Countryside and Coast Trust,  so is very accessible on foot and can connect walkers to further access routes to the Lomond Hills and other short circuits around Coul woods and reservoir."
Proposals also include the creation of a new woodland to the north of the site which will include replanting one hectare of native Scottish species
The initiative is being led by Woodland Trust under its "More Woods More Hedges" Campaign, the planting will include 1,400 new trees including Oak, Rowan, Bird Cherry, Hazel and Goat Willow.
The Trust is supporting the applicant's plans for the woodland as part of a broader commitment to plant one million trees a year over the next decade in the UK.
Each base camp building will also be finished with larch cladding produced and supplied sustainably by nearby Falkland Estate.
A full planning application is expected to be lodged next month with work to begin on site by mid 2021 and completion before the end of the year if the project is given the green light.