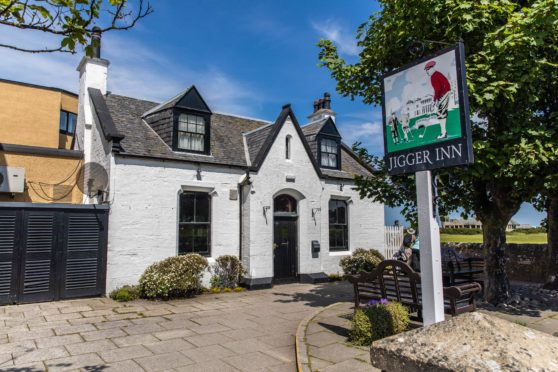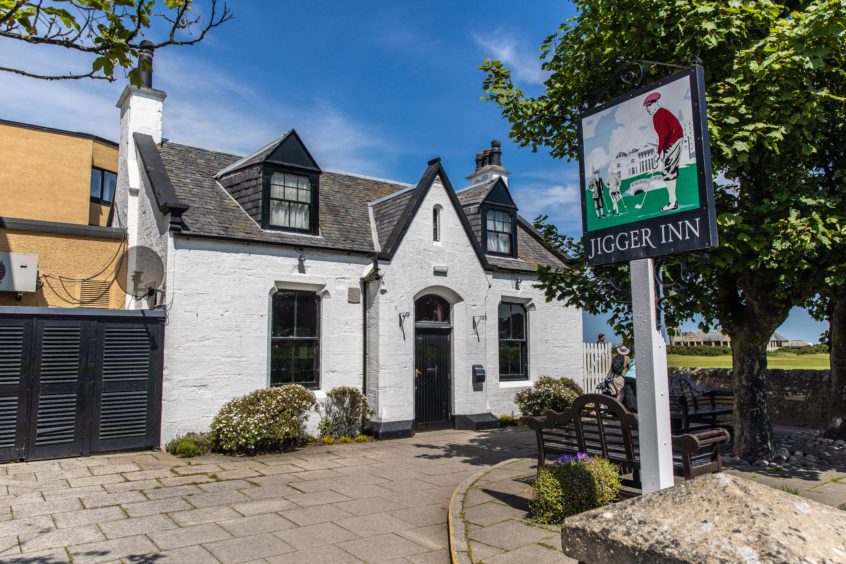 Patrons of a well-loved watering hole situated next to one of the world's most famous golf courses are in line for protection from the threat of wayward golf balls.
With Covid-19 restrictions forcing punters to enjoy their refreshments outdoors, The Jigger Inn in St Andrews is taking steps to improve customer safety in case of stray shots from golfers on the Old Course's famous 17th hole.
Plans for a 14 metre long and 4.7 metre high safety net have been submitted to Fife Council, with applicants the Old Course Limited formally requesting a temporary relaxation of planning permission to put the barrier up until at least November.
Normally specific planning consent would be required to put up a fence or wall exceeding two metres in height.
Old Course Limited says the move is needed to comply with ongoing government advice relating to social distancing and to protect customers and staff.
Neil Gray, from Gray Planning and Development Limited, said: "The development is solely required to provide physical distancing in response to Covid19 – i.e. the customers seated outside are being directly placed in risk of stray golf balls."
The temporary move comes three years after a similar application from bosses at the Old Course Hotel Golf Resort and Spa.
In that case they were seeking to protect buildings alongside the 17th hole because of damage caused by errant drives.
On that occasion, plans were submitted to install a rubber roof on the hotel itself in a bid to prevent the thousands of pounds worth of damage inflicted by golfers on the famous Road Hole.
Known as a risk and reward hole, it gives players who aim their shots right a chance to potentially shorten their approach to the green.
However, the gamble also heightened the likelihood of the then slate roof being peppered by golf balls.
The new roof has the ability to absorb and deflect energy from golf ball impact without any dents or cracks, and did not alter the overall look of the hotel.