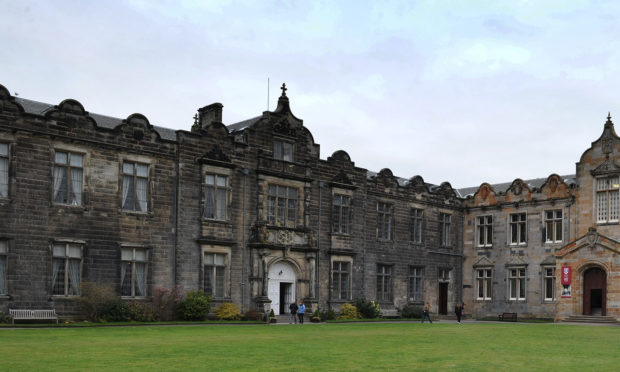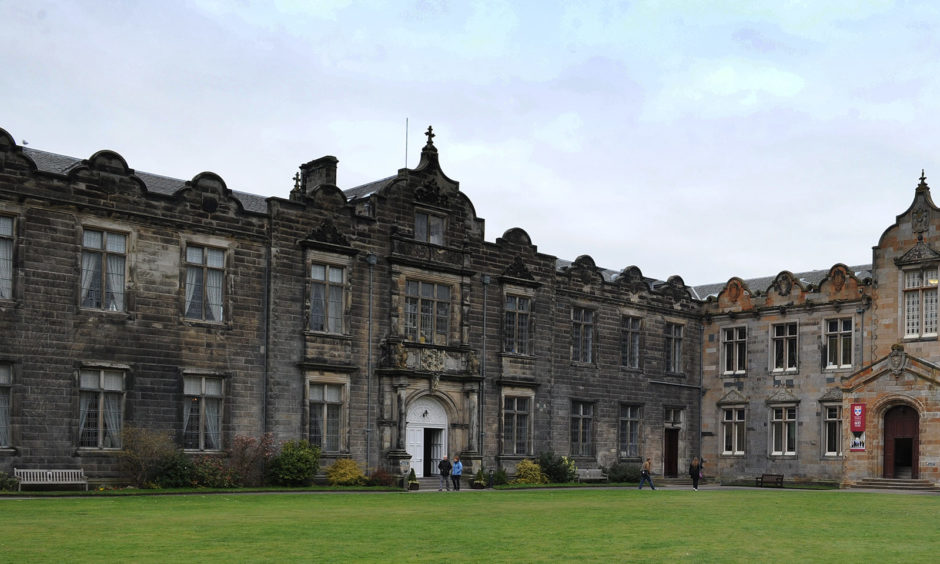 St Andrews University has outlined details of a phased approach to the introduction of in-person teaching when the new semester starts on September 14.
Principal Professor Sally Mapstone confirmed the major change to the institution's plans had been made after it emerged more students than previously thought will be in the Fife town at the start of term.
Late changes to the way A-level and Higher results were calculated, coupled with a high demand from overseas students despite the restrictions of the pandemic, have boosted the university's current population of 9,000 to an estimated 10,000 students, with up to 1,000 of those enrolling for remote learning only.
Earlier in the summer, St Andrews modelling suggested it should prepare for its student population to drop by 2,000 as a result of international travel restrictions and anxiety about the UK's handling of the pandemic.
Such has been the demand though, it is understood the university has been forced to secure additional student housing in Dundee and Leuchars to cater for students' clamour for university-managed accommodation.
Face-to-face teaching in classrooms will now be phased in over the first seven weeks of the new term, and comes after the University and Colleges Union (UCU) had expressed serious reservations about St Andrews' strategy.
Professor Mapstone said the new approach to the start of the new academic year – in which less than 10% of classes will be delivered in person to begin with – was a prudent and pragmatic response which would allow the university to build community confidence in its robust safety measures.
"I have listened carefully to our staff, and students, and our local community, and while there is a substantial desire to return to doing what we do best as a university, there is an understandable anxiety amongst some members of our teaching staff about the next few weeks," she said.
"I know that tutors want to teach in-person, and our students want to learn that way, but the experience of all of us is diminished if apprehension affects the classroom dynamic disproportionately, as I believe it could at present.
"In all these circumstances therefore, it is prudent to begin our new semester with the phased approach to in-person teaching which I have described, subject to Scottish Government guidance.
"For clarity, I remain utterly confident in our risk assessment procedures, developed jointly with our campus trade unions, and the very considerable steps we have taken over the summer to plan for the safe resumption of teaching and research in St Andrews.
"The incidence of Covid in Fife and more broadly in Scotland remains low, and we will maintain our robust, evidence-based approach to our planning for a safe return to work and study.
"We say and we mean that the safety our students, staff and townspeople is our overriding priority. By adopting this progressive approach, we have an opportunity to demonstrate to each other that we can do this safely, in a compact founded on a clear understanding of our individual responsibilities. Phasing allows us to build community confidence."
St Andrews said it would be putting additional resources into a fund designed to support students who are digitally excluded or who may find difficulty in learning remotely for the initial part of the first semester.
It has recommended that students should still be in St Andrews if possible, where they have access to libraries and resources, dedicated study space, computing centres, wifi, IT services, sports facilities, student services, and the support and activities offered by the Students' Association.
Being in St Andrews also allows students to acclimatise to the University's new safety regimes, and to engage with in-person teaching as it is phased in over the autumn.
Professor Mapstone said the university was also sharply focused on "safety beyond the classroom", and was working with its staff and student leaders, and consulting the Scottish Government on measures to support responsible student behaviour.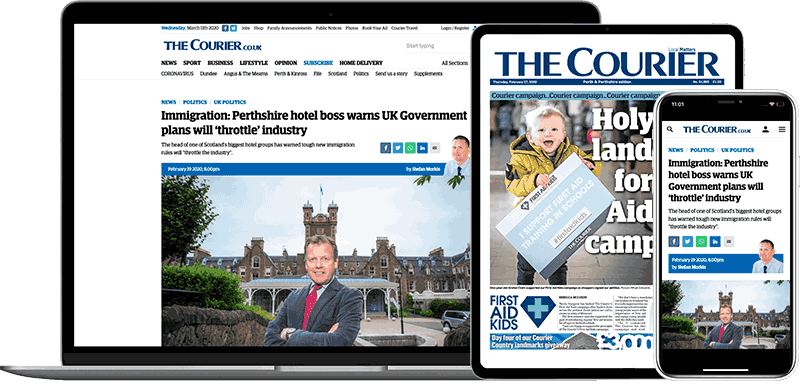 Help support quality local journalism … become a digital subscriber to The Courier
For as little as £5.99 a month you can access all of our content, including Premium articles.
Subscribe