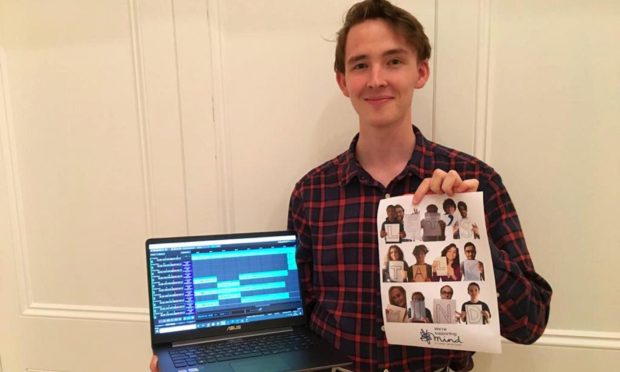 A group of St Andrews University students have produced an album of music designed to help people with mental health problems.
Entitled Let's Talk, the compilation of 12 songs shares the thoughts and emotions of the songwriters with a view to helping those who are suffering from loneliness, depression and anxiety.
It is available free online in return for a donation to the mental health charity Mind.
The project, pulled together during lockdown, was the brainchild of second year management student John Kite, who said he wanted to create something positive from a negative situation.
"Everyone was locked inside and the death rate from Covid-19 was rising," he said.
"We wanted to help those people who had been suffering anyway but were suffering even more so because of Covid.
"In the UK, the number of adults suffering from depression doubled during lockdown, while charities such as Mind were receiving less and less help as resources became scarcer."
John approached a number of his friends, both from university and from his former school in Birmingham, and asked each to write and perform one song for the album.
Members of St Andrews Folk and Traditional Music Society also recorded a cover version of Walking on the Waves by Scottish band Skipinnish.
The result is a diverse collection of songs involving different genres, from rap to folk.
John's own song is called We'll Be Okay.
He said he hoped it would contribute to the growing conversation on mental health while also raising money to support those in need of help.
"Hopefully there's something for everyone on there and we'll be able to raise a decent amount for a good cause," he said.
"We all have individual struggles but it's when we come together to support and share our experiences that we are strongest.
"We have raised £600 so far but we want to raise so much more for Mind, which is needed now more than ever."
The album can be found on the Bandcamp website by logging on to https://linktr.ee/Letstalkcharityalbum.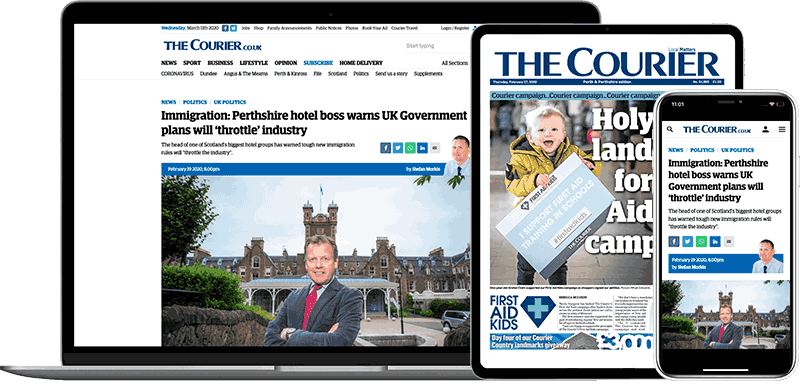 Help support quality local journalism … become a digital subscriber to The Courier
For as little as £5.99 a month you can access all of our content, including Premium articles.
Subscribe