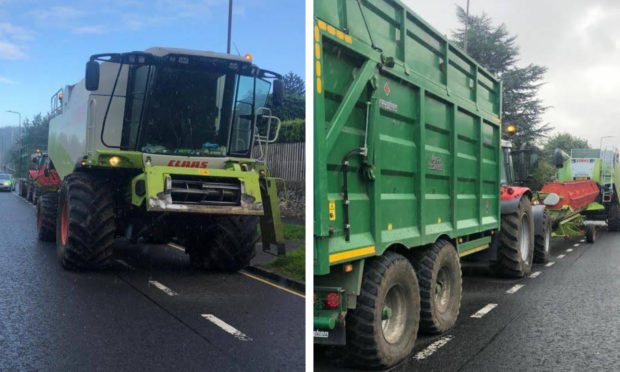 The drivers of two agricultural vehicles have been reported after driving along a motorway at just 15mph.
The combine harvester and tractor, both of which were towing trailers, were stopped in Edinburgh having been driven over the Queensferry Crossing on Wednesday morning.
The Crossing is part of the M90 and Rule 253 of the Highway Code prohibits certain slow-moving vehicles and agricultural vehicles from using the motorway.
Road policing staff tweeted an image of the vehicles stopped in a layby on the A90, just before the busy Barnton junction in Edinburgh.
#EdinburghRP stopped these two agricultural vehicles on the A90 after observing them crossing the Queensferry Crossing (M90) at 15mph

Driver reported to PF for driving vehicle on a restricted road, holding incorrect category of licence & various construction and use offences. pic.twitter.com/hd1ay6HSZP

— Road Policing Scotland (@polscotrpu) September 9, 2020
The larger of the two vehicles, the combine harvester, which was towing its own rotors, protruded into the main carriageway of the A90, resulting in police closing the inside lane.
A spokesman for Police Scotland confirmed that two men will be reported to the Procurator Fiscal.
He said: "We were called at 9.10am on Wednesday September 9 to reports of agricultural vehicles on the M90 south bound.
"Both drives – males aged 30 and 35 – will be reported."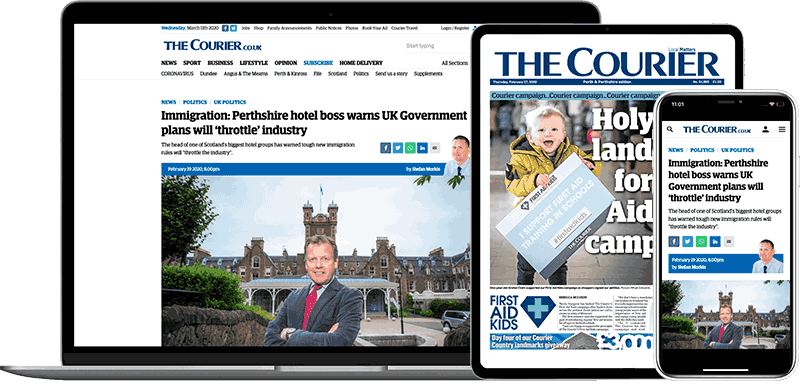 Help support quality local journalism … become a digital subscriber to The Courier
For as little as £5.99 a month you can access all of our content, including Premium articles.
Subscribe