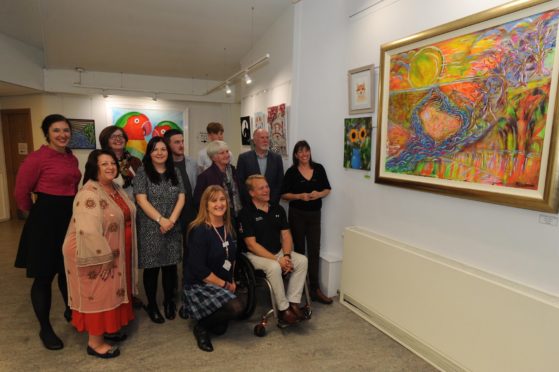 Amateur artists have until Monday to submit entries for this year's Fife Art Exhibition.
Fife Art has been running for 35 years and this year's theme is Coast and Waters, echoing Visit Scotland's 2020 campaign.
The competition is open to all amateur artists living in Fife who are not undertaking or have not completed full-time degree or diploma art courses.
Only one work per artist can be submitted and it can be in any medium, from paintings to sculpture, jewellery to ceramics.
Submissions can be made through the ONFife website www.onfife.com/museums-galleries/fifeart or by calling 01592 583255.
New procedures for handing in work to comply with social distancing and sanitisation are in place.
The winners will be announced on October 3 and all submitted works will be exhibited at the FifeSpace Gallery in Rothes Halls from October 4 to November 21.