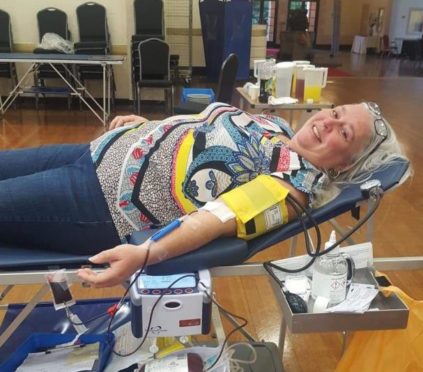 A Fife NHS worker has donated an incredible 65 pints of blood, despite being squeamish about needles.
Tracey Cunningham, from Dalgety Bay, made her latest donation during the Scottish National Blood Transfusion Service's visit to Dunfermline in August.
Tracey, who has worked for NHS 24 for eight years, has urged others to take the plunge if they are able.
"I donated my first pint of blood aged 18 and since then I've kept up the habit.
"I donate when I'm able to, making sure that my iron levels are complete and I'm in good health.
"I'm actually a little squeamish watching anything to do with needles but once the process has started I'm absolutely fine.
"I'd recommend giving blood if you're able to. It doesn't take long and the staff always make you feel at ease.
"It's a real boost knowing you are doing something that will benefit others."
The service has continued taking donations in recent months and has introduced additional processes and social distancing measures to ensure safety for donors and staff.
It now operates on an appointment basis through scotblood.co.uk or by phoning 0345 90 90 999.
The service's associate director Lyne Willdigg said: "We have a number of changes in place to ensure your safety and we're particularly keen to welcome people who have never given blood before.
"If you're in good health and not impacted by Covid-19, we would love to see you.
"You might find the process takes a little longer than you're used to but our staff will do what they can to help.
"Most importantly, you still get a biscuit at the end!"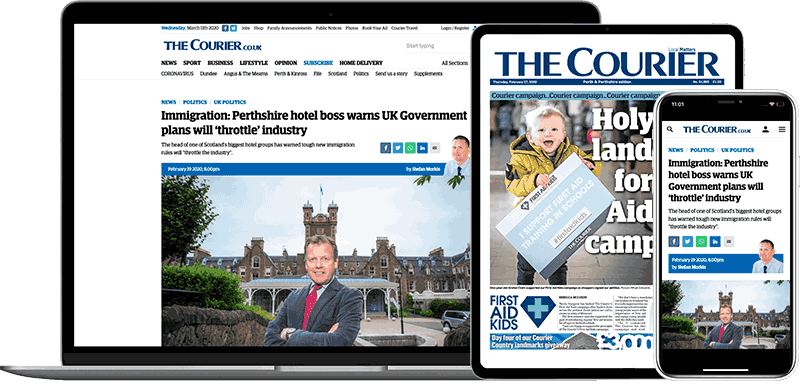 Help support quality local journalism … become a digital subscriber to The Courier
For as little as £5.99 a month you can access all of our content, including Premium articles.
Subscribe