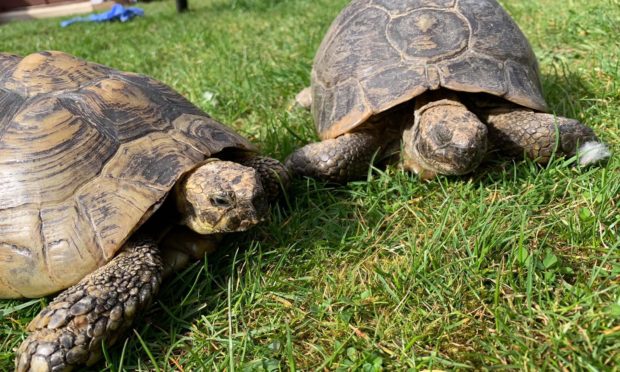 Police are probing the theft of two beloved tortoises – both believed to be well over a century old – from a back garden in Fife.
Dave and Louise Conacher initially thought their female tortoise April had somehow managed to break out of her enclosure in the Croft Loan area of Ceres on Sunday evening.
The vanishing act sparked a search which uncovered no trace of her in the hours that followed.
However, the couple are now convinced something more sinister is afoot after their male tortoise Toby also disappeared two days later.
Louise said she and Dave inherited the tortoises from her parents and they were very much part of the family.
"They are fairly big tortoises and would be worth a good few hundred pounds but it's not the money, it's the sentimental value of them," she said.
"One of them is about 150-years-old and the other one we found about 34 years ago when we were on holiday, so they've been in my family pretty much all my life.
"My mum took not well and had a fall, so we decided to take them in and take the pressure off so she could come and visit them.
"She passed away in June and two-and-a-half months later these have been taken.
"We'd really like to have them back."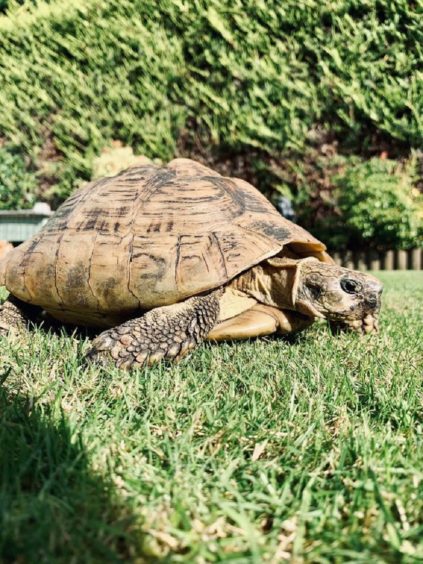 The couple last saw April around about 5.30pm on Sunday. Toby's disappearance some time between 12.30pm and 3.10pm on Tuesday prompted police involvement.
"She (April) does have a habit of trying to climb out of the pen but we didn't think much of it at the time," Louise continued.
"But we're 100% certain they've been stolen after Toby went missing.
"He's very dopey, he'll just sit there in the rain if it's raining, and there was an indentation where he had been sound asleep.
"Straw hadn't been pulled out and he's literally been lifted out of his box."
Dave posted an appeal on Facebook for information and said he was "absolutely gutted and livid" that someone would steal two family pets.
A Police Scotland spokesperson said: "Officers are investigating the theft of two tortoises from a property in the Ceres area of Fife.
"They were reported stolen around 7.30pm on Tuesday, September 8, 2020. Enquiries are ongoing."
Anyone who can help should contact Police Scotland on 101.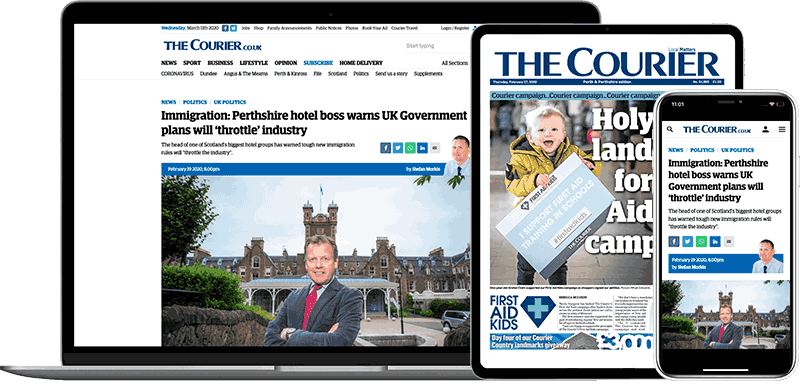 Help support quality local journalism … become a digital subscriber to The Courier
For as little as £5.99 a month you can access all of our content, including Premium articles.
Subscribe