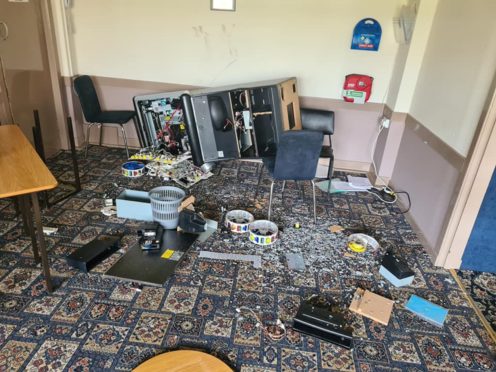 Thieves caused hundreds of pounds worth of damage at a Fife bowling club after raiding the clubhouse then escaping through an extractor fan vent.
The culprits smashed through a locker room window at Kirkcaldy West Bowling Club in Milton Road before trashing a bar area and destroying a fruit machine.
Around £300 was stolen from the machine before the thieves made their escape by dismantling the wall mounted extractor fan.
The break-in happened overnight between Friday and Saturday.
Police are also investigating an attempted break-in at Kirkcaldy Rugby Club, just a short distance away.
The bowling club has been closed to members for a week so staff can make the building safe.
Club Secretary, Gordon Fyfe said: "It's the first time in years that the club has been targeted like this. It's sickening to see such damage and all for so little.
"The building is alarmed and that triggered but it seems the culprits were not disturbed.
"They've used a crowbar or something similar to force the bar door open and then destroyed a fruit machine.
"Instead of then exiting through the same window they smashed to get in the thieves have unscrewed an extractor fan vent and then climbed through a hole no more than 18 inches wide to get away.
"We are all astounded that someone has been able to get through the small hole to escape."
Officers investigating the bowling club break-in are also now looking into an attempted raid at Kirkcaldy Rugby Club in nearby Balwearie Road.
A spokesman for Police Scotland said: "At this stage, there's nothing to suggest the incidents are linked and officers are keeping an open mind as enquiries continue."
Anyone with information should call Police Scotland on 101.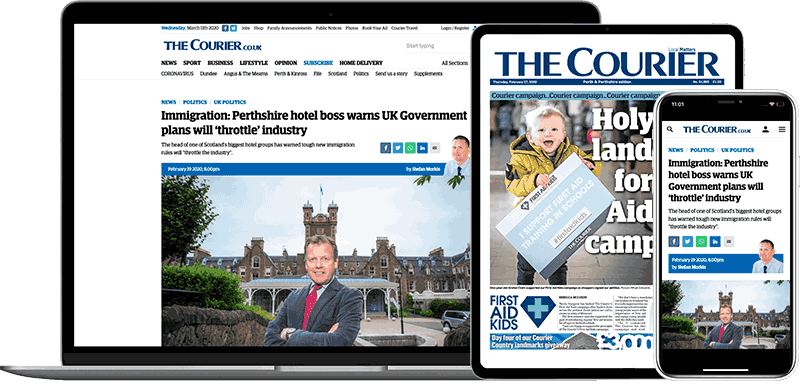 Help support quality local journalism … become a digital subscriber to The Courier
For as little as £5.99 a month you can access all of our content, including Premium articles.
Subscribe