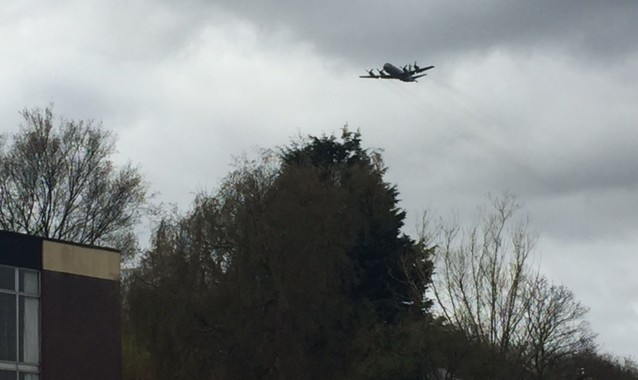 A low-flying aircraft seen circling the skies about the Tay yesterday was celebrating Norway's historical links with Wormit.
The large white plane was seen banking steeply at around 10.20am and completed several loops around the Tay at Dundee.
It later emerged the plane belonged to the Norwegian air force and had been making a flying visit to pupils at Wormit Primary School as it returned home from military exercises in Scotland.
The plane had been stationed at Lossiemouth and took a detour via Wormit to carry out a fly-past of the school because of  the historical links between Norway's 333 Squadron Royal and the Fife village.
Pupils in the school lay on the grass outside the primary school in the shape of three large number threes so they pilot and crew could spot them from the sky.
The flight crew had also visited Wormit Primary School last week.
The 333 squadron was based in Wormit during the Second World War and links between the village and the Scandinavian country remain strong more than 70 years later.
The 333 squadron was formed in Woodhaven in 1942 to fly Catalina flying boats on clandestine missions to Norway.
King Haakon VII of Norway even stayed in Wormit during a visit to the squadron and was billeted in a house on Riverside Road.
Soldiers stationed in the town repainted the bathroom of the house, which was used for officers' accommodation, with a sea motif for the king's visit.
Their paintwork has remained intact since the end of war.
There is a plaque commemorating the 333 Squadron at Woodhaven Pier and a group of Norwegians, aged between 90 and 98, returned to Fife to visit the town last September.
However, it is not just the Norwegian air force that forged links with the Tay area during the war.
Norwegian submarines operated out of Dundee during the conflict.
A spokeswoman for Dundee Airport said the plane belonged to the Norwegian military and had been on a training exercise.
It began its flight home to Norway around 10.30am.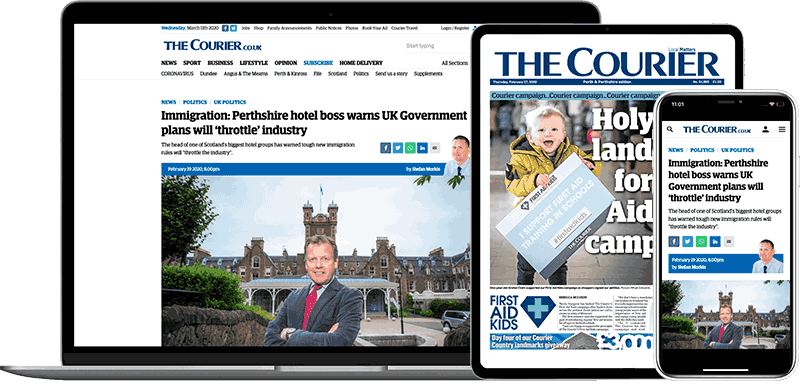 Help support quality local journalism … become a digital subscriber to The Courier
For as little as £5.99 a month you can access all of our content, including Premium articles.
Subscribe