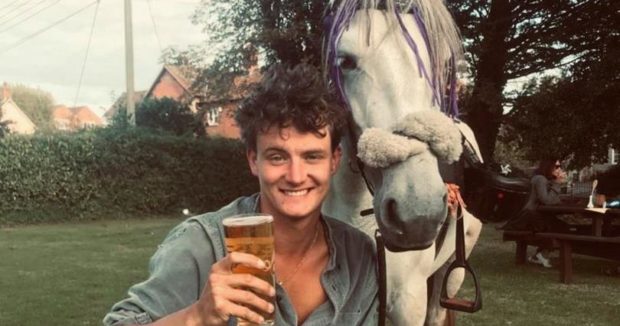 A Fife man who has raised more than £34,000 for charity by completing an epic John O'Groats to Land's End trek almost entirely on horseback, is to repeat the 1,147 mile journey for a planned television series.
Actor, Louis Hall, from Dunfermline, completed the 57 day marathon in memory of close friend Leo van Heyningen, who died in 2015, aged 26
Louis' aim was to raise £10,000 for the Cystic Fibrosis Trust but his gruelling adventure has already smashed that target more than three times over.
The 24 year-old completed the trek on the back of a five-year-old Highland/Connemara cross bred horse called Irelanda, only walking for 80 miles of the journey when his companion became lame.
Horse mad Louis said his original plan was to ride the 1,000 mile journey from Istanbul to Vienna but because of lockdown restrictions he took on the length of the UK, giving it the title of The Big Hoof.
"People said I was mad and that I wouldn't do it but I proved them wrong and I can safely say it was the most extraordinary, dangerous, invigorating and wild thing I've ever done in my life," said Louis.
"I fell into a sink hole in Scotland where I almost lost myself and Irelanda, stayed with a circus, was almost crushed by a falling tree in Storm Francis, and I was even charged by a cow in Cumbria."
A highlight came in Devon, where he met the celebrated children's author, Sir Michael Morpurgo, who wrote War Horse.
Louis spent between eight and 12 hours a day in the saddle, riding along tow paths, bridal ways and ancient walking routes with nightly stops camping in people's gardens, farmer's fields and anywhere his horse could graze.
"The journey let me see the incredible side to the Scottish and English countryside as well as experiencing the unfaltering generosity and kindness of the British public that ultimately helped me complete the epic journey," he said.
"At first people were a bit bewildered by what I was doing but once I explained that it was for charity, people were falling over themselves to help, often allowing me stay in their homes and feeding me.
He said he was "staggered "by the fundraising total and now plans to publish an illustrated book about the trek.
He has also struck a deal with a TV production company who want him to retrace the journey for a documentary series.
"The interest has been a bit mental but if it helps raise more money for the charity I'm all for it and can't wait to get back on the horse for our next adventure."
To donate go to www.justgiving.com/fundraising/louis-hallcf.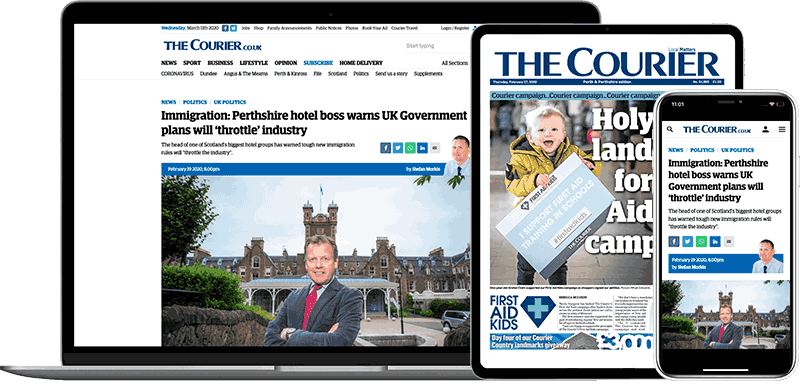 Help support quality local journalism … become a digital subscriber to The Courier
For as little as £5.99 a month you can access all of our content, including Premium articles.
Subscribe