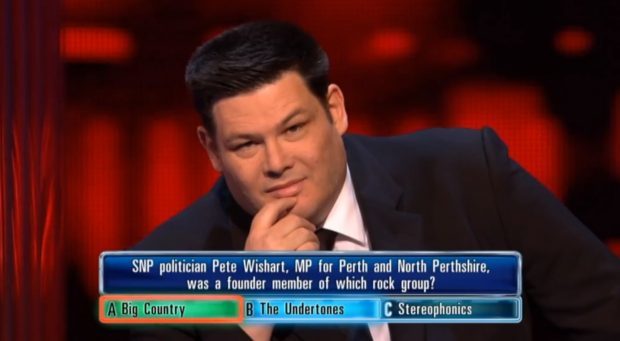 Mark Labbett, better known as the Beast from ITV1's The Chase, has been revealed as the surprise celebrity guest host for Fife College's Fresher's Festival quiz.
Labbett, famed for his quick -thinking general knowledge prowess from the hit TV show, will oversee the contest being put on by the Fife College Students' Association.
Other events will include a socially-distanced screening of Back to the Future and a live-streamed book event with authors Claire Askew and Neil Broadfoot.
The week will finish with local DJ and Kingdom FM breakfast host Vanessa Motion playing a set on live stream.
The events have been organised to ensure new arrivals don't miss out on the student experience while still observing coronavirus health and safety guidelines.
Speaking ahead of the event on Thursday, Mark Labbett said he hoped everyone taking part was ready for some tough questions.
He added: "I'm really looking forward to hosting this quiz for Fife College and getting to virtually meet some of their students.
"The current circumstances have led to a lot of changes, so it's great that we're able to put on an event like this as part of their Freshers' Festival."
Sarah Ferguson, President of the Fife College Students' Association, said: "It's brilliant to have Mark join us for what I'm sure will be a challenging evening for all of those taking part.
"The quiz is just one of a series of great events we have planned for our Freshers this year, and I'm delighted that we've been able to organise such a variety of different evenings for them to enjoy.
"This is obviously a challenging time to be starting your studies, but we were determined to make sure that those starting at Fife College didn't miss out on the student experience."