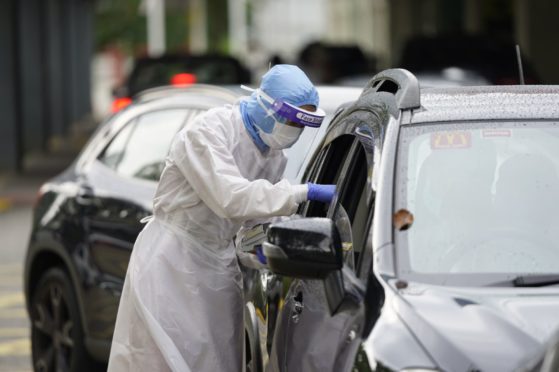 Concerns have been raised that lives may be being put at risk after pensioners in Fife reported they were unable to book a drive-in Covid-19 test because they didn't own a mobile phone.
One man from Leven said he was repeatedly given conflicting information when attempting to book a drive-in test at the nearby Cameron Hospital mobile testing centre.
He said: "I decided to book a test as my family were concerned for my health and wanted me to get checked out.
"At first I thought it was a joke but despite my best efforts I was repeatedly told they couldn't complete my booking because I didn't have a mobile phone for them to confirm the date and time of my test.
"I contacted a number of official Government numbers but was told the same thing over and over."
Out of desperation he eventually contacted the NHS's 111 number and was offered a test 73 miles away.
Another Fife pensioner said she had also been told her booking could not be processed because she couldn't provide a mobile contact number.
"It's very worrying, especially for the elderly who are more vulnerable," she said.
"You could be presenting the very symptoms of the virus yet are refused a test for such a ridiculous reason."
A spokesperson for the UK Government's Department of Health and Social Care said: "Contact information is required when booking a test to ensure people can be contacted about their result – this can be a mobile number or email address.
"If anyone is having trouble booking a test online, they should call 119 instead from any phone – including mobile or landline."
Mid Fife and Glenrothes MSP, Jenny Gilruth said she was "concerned" by the news that some of her constituents were finding it impossible to book a test.
"These reports of elderly people struggling to get a UK Government Covid-19 test because they don't have a mobile phone are concerning.
"I have, however, spoken with NHS Fife directly regarding the situation and I am advised that if people phone NHS 24 they will be directed to a test site which does not require a mobile phone.
"If any constituents have problems in accessing a test then I would encourage them to contact my constituency office."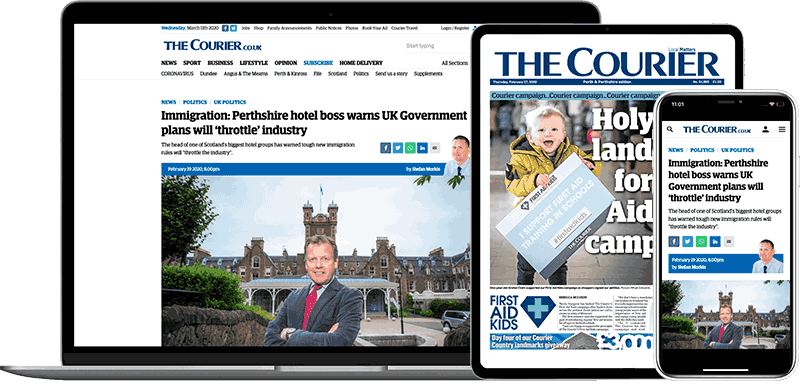 Help support quality local journalism … become a digital subscriber to The Courier
For as little as £5.99 a month you can access all of our content, including Premium articles.
Subscribe