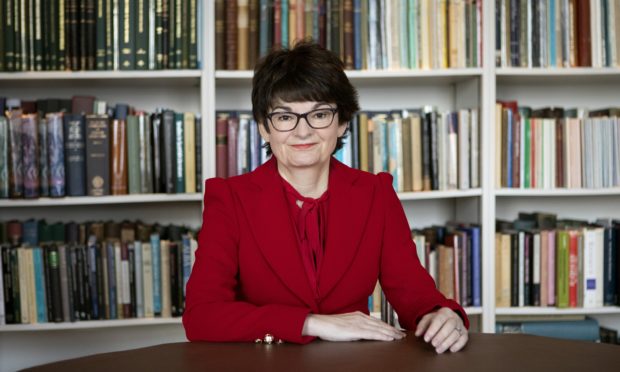 Four St Andrews University students have tested positive for Covid-19 after an illegal freshers' week party in a hall of residence.
The cases were confirmed on Sunday night and 40 students are in enforced isolation as a result.
They are in addition to the three sporadic cases revealed earlier this month.
While all of those affected by the new outbreak are said to have comparatively mild illness, the fact they have been linked to a party has been described as extremely worrying and disappointing.
In an email to students, university principal Professor Sally Mapstone said: "Quite apart from the fact that the party broke the law, and our own very clear guidelines on socialising and safe behaviour, the ripples from this single incident have consequences for all of us."
St Andrews students were asked to go into voluntary lockdown over the weekend after a surge in cases nationwide.
Professor Mapstone said the next few days were especially important and urged people not to socialise outwith their own household groups.
"In light of these latest cases, and the fact they were acquired in St Andrews, I must ask all of you to continue to support our voluntary response to risk," she said.
"There is substantial evidence that the current increase in infections nationally is attributable to groups of people socialising indoors and a failure to observe physical distancing.
"Please do not socialise with anyone outside your household group.
"Pease do not arrange or attend parties unless they are only attended by your immediate household group."
Students have been encouraged to continue to attend in-person teaching already under way in some subjects and to go to work and take exercise.
North East Fife politicians said everyone must follow the rules to keep other students and the wider community safe.
Liberal Democrat MSP Willie Rennie said: "This should act as a chilling reminder of the need to follow the advice of the scientists and the health professionals.
"If we give this deadly disease the opportunity to spread it will do so like wildfire.
"I appreciate we are asking young people to sacrifice some of the best bits of university social life but the alternative is so much worse for everyone."
Lib Dem MP Wendy Chamberlain added: "It is extremely worrying and disappointing to hear of these new cases related to a freshers' week party.
"To safeguard students and the wider community everyone must follow the rules set down."
She said the cases set a test for the test and protect system to prove it worked and was capable of preventing further localised or national lockdowns.
The revelation from the university follows complaints by townspeople about student beach parties amid fears the virus could spread to the community.
The university has previously warned it may take disciplinary action against anyone breaching strict Covid rules.