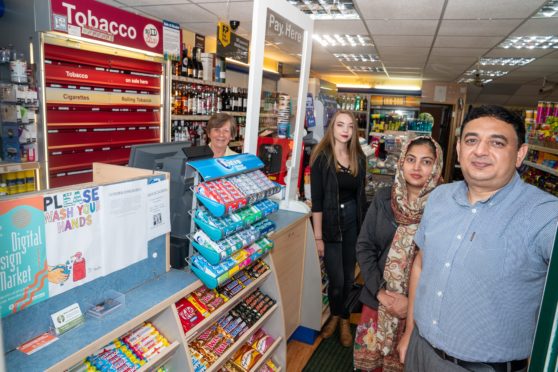 The work of a Fife postmaster and his staff has been acknowledged in a letter from Prince Charles and the Duchess of Cornwall.
Irfan Asghar, his wife Tanzeela and the team at Falkland Post Office have been going above and beyond to help their local community during the coronavirus pandemic, from delivering groceries to providing free essentials to those with no money for shopping.
Loyal customer Brenda Graham was so impressed she sent a card to Prince Charles, who visited Falkland earlier this year, thanking him for visiting and letting him know about the post office staff and their contribution to the community.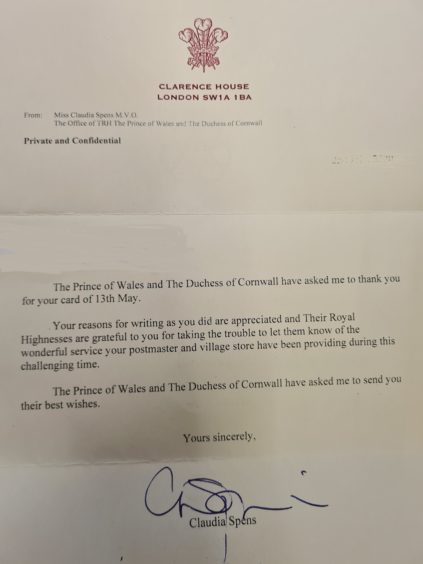 Clarence House replied in a letter: "Their Royal Highnesses are grateful to you for taking the trouble to let them know of the wonderful service your postmaster and village store have been providing during this challenging time."
Fife post office staff praised for outstanding efforts to help the community
Brenda has given the letter to Irfan to keep as a memento.
Irfan said: "I was really surprised to be mentioned in the letter. I didn't believe it at first when my customer told me, until I read the letter. It was so lovely to receive recognition from Prince Charles. This is a tight-knit community and I try to do what I can for my community."
Brenda added: "Irfan is such a wonderful guy. He provides such a friendly service, but very professional. During the depths of the pandemic Irfan kept the post office open to serve the community and he kindly brought groceries to my neighbours."
The kind-hearted postmaster has offered free groceries, at his own expense, for those suffering from hardship.
Meanwhile, volunteers from the local cricket club have been helping out with deliveries.
Irfan said all would not be possible without the help of his staff June Allan, Alana Ferns, Joy Watson, his wife Tanzeela and paper boys Alexander, Magnus, Jack and Callum.
Irfan has already won a Post Office area award for customer experience and he was a regional finalist in the Post Office's We're Stronger Together event in the 'local hero' category.
Post Office area manager Susan McMahon said: "Irfan is always going the extra mile for his customers.
"It is great that none other than Prince Charles recognised the work that Irfan and his team have done for their local community."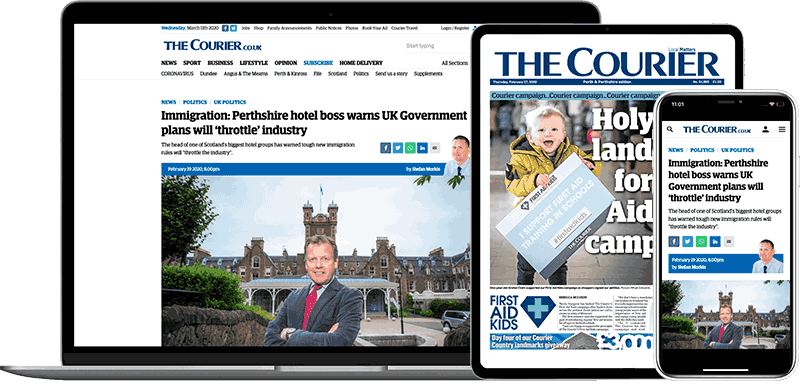 Help support quality local journalism … become a digital subscriber to The Courier
For as little as £5.99 a month you can access all of our content, including Premium articles.
Subscribe