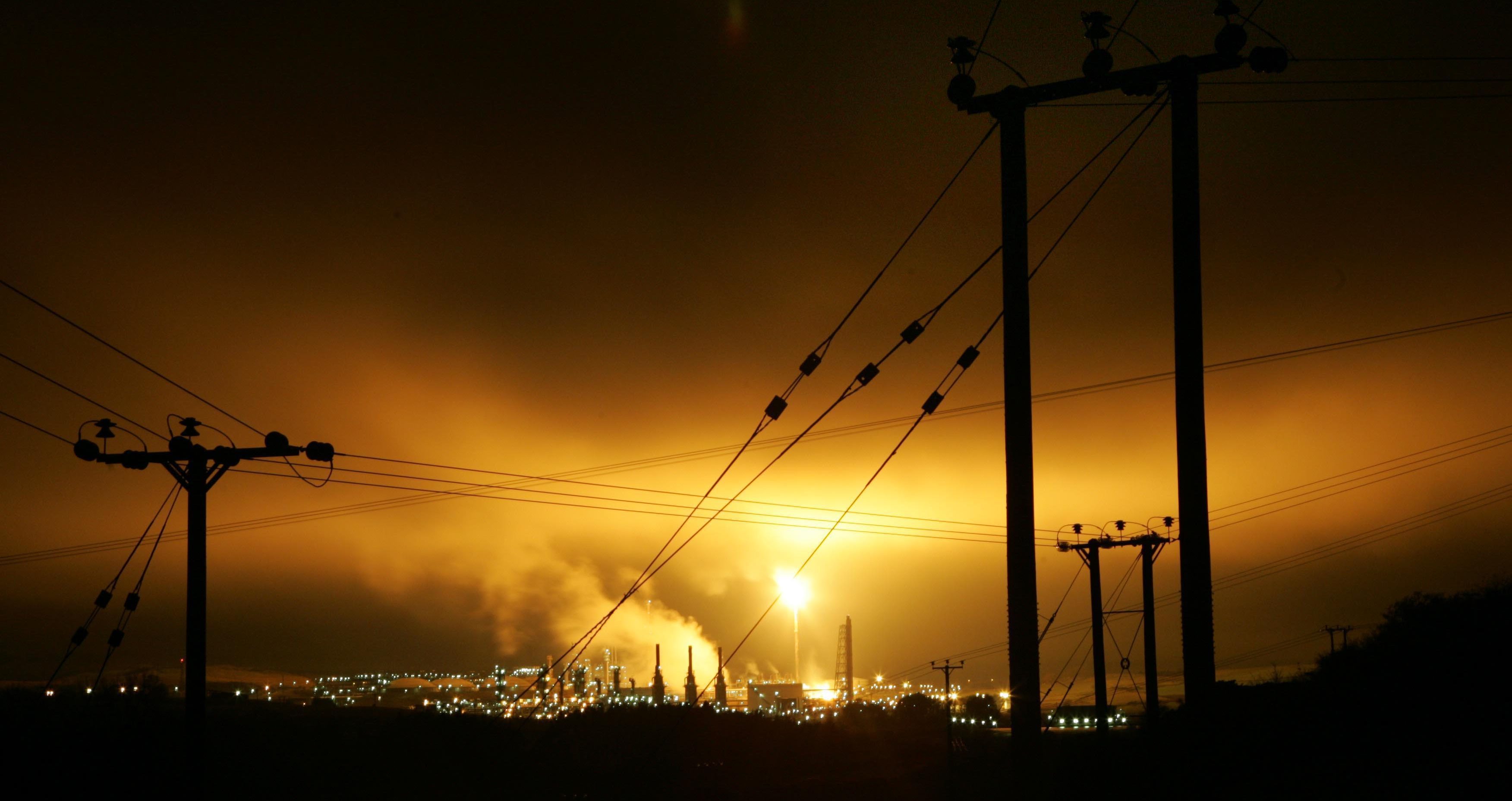 A delayed £140 million investment project to cut flaring, noise and vibrations at Mossmorran is now scheduled to start in April.
ExxonMobil said the installation of a ten-tonne flare tip using one of the UK's largest cranes would form part of the work at its Fife Ethylene Plant near Cowdenbeath.
The programme was due to begin this summer but was postponed for eight months as a direct result of the coronavirus pandemic, which the company said had impacted the resourcing and delivery of materials and the movement of key personnel.
In all, 14 actions for improvement will be carried out in a bid to reduce the need for unplanned flaring at the plant.
Prolonged flaring in April last year prompted an investigation by environment watchdog Sepa, which is now preparing a report to the Crown Office and Procurator Fiscal Service for consideration of prosecution.
The delay will replace the 2020 deadline for the work set by Sepa, which has expressed disappointment but said it recognised the impact of the pandemic.
ExxonMobil said the revised start date would align with scheduled projects and maintenance in the North Sea, which would limit any environmental impact.
The work in the North Sea, from where the plant takes its ethane feed, cannot take place in winter when the demand for domestic gas supplies is at its highest.
Fife Ethylene Plant manager Jacob McAlister said it was committed to the health and safety of employees, contractors and communities.
"This project is part of our long-standing plant investment cycle an there is no cost-saving as a result of the adjusted project," he said.
"We know our communities are particularly interested in the new flare tip and have asked why this can't be installed on its own.
"In order to properly complete the installation, flaring will occur prior to the work and upon re-start so we would want to do this only once alongside the other investment work – this is the right community and environmental decision.
"Furthermore, weighing in at almost 10 tonnes and fitted on a 100 metre tower, its installation requires a team of specialists and use of one of the country's largest cranes, both of which are in high demand.
"We are working closely with regulators on this new schedule and we are committed to providing further updates to communities as our work on the project progresses."