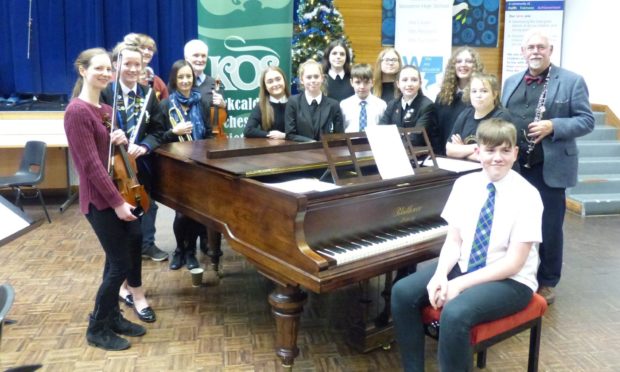 An innovative music project to support young composers in Fife has won a top national award.
Kirkcaldy Orchestral Society's Schools Composition Project was a hit with judges at the inaugural Making Music Awards, which reward unrecognised talent across the UK.
Led by Dunfermline musician and composer John Gourlay, the programme has helped talented pupils at Fife high schools create their own work and hear it performed by the orchestra.
Mr Gourlay enjoyed double success after being named joint runner-up in a second category for work on a new concerto for a Fife family.
The orchestra took the top spot in the category for the best project with a focus on new music and recognised the support given to pupils from Waid Academy in Anstruther and Dunfermline High School.
It has since included children from St Columba's RC High in Dunfermline and Madras College, St Andrews.
Making Music chairwoman Dorothy Wilson said many of the projects from across the UK had been innovative and interesting but added: "In the end, alongside quality, we considered innovation, diversity and community involvement when reaching our difficult decision."
Mr Gourlay said he was delighted but insisted the award was for the entire orchestral society.
"I led it but the composition project wouldn't have been possible without the players volunteering to play," he said.
"This is for everybody."
Mr Gourlay just missed out on being named Best Music Creator but was pleased to be shortlisted for his Concerto di Famiglia, a piece written for the Randall family of Glenrothes.
Mum April, dad Phil and children Eilidh, Chloe and Rosie have all played with the orchestra and challenged Mr Gourlay to write something for an oboe, two violas, a cello and a tuba.
He described it an an enjoyable challenge.
"The fact we were shortlisted for two things is absolutely brilliant and we were the only Scottish ones as well," he said.
Kirkcaldy Orchestral Society musical director Graeme Wilson said he was very proud of the group's achievements.
"For many years, Kirkcaldy Orchestral Society has led the way in developing its community-based music-making activities," he said.
"It regularly promotes world premiere performances and the successes in the Making Music Awards are now due recognition of the work supported by and carried out by the orchestra."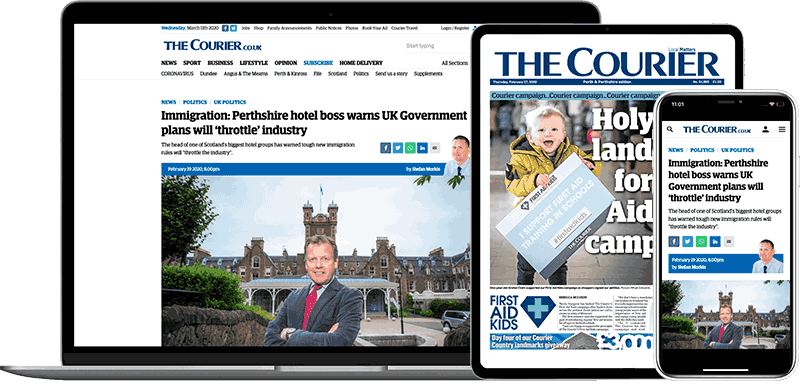 Help support quality local journalism … become a digital subscriber to The Courier
For as little as £5.99 a month you can access all of our content, including Premium articles.
Subscribe