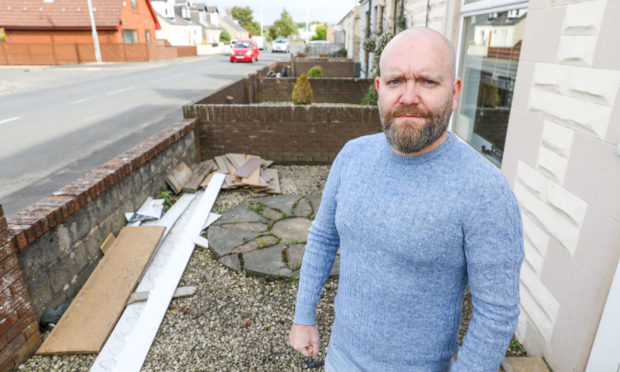 Traumatised Fife householders left with nothing during recent flooding have backed a bid for urgent funding to prevent certain further catastrophe.
George Zielinski, of Cardenden, said investment in flood defences was vital to avoid a repeat of the grief suffered by dozens of residents left in several feet of water during last month's ferocious storms.
Environment watchdog Sepa has said Cardenden and the surrounding area should be regarded as a future Potentially Vulnerable Area, with hazard maps revealing around 13 miles of land at risk of continual flooding.
Its study estimates around 150 homes and 40 non-residential properties would be affected, with the annual cost of damage put at £580,000.
Mid Scotland and Fife Labour MSP Alex Rowley has written to Environment Secretary Roseanna Cunningham requesting a meeting to discuss the increasing risks to the community, describing the impact of the August deluge as "heartbreaking".
He said he feared the level of risk to Cardenden had been seriously underestimated and added: "I am sure you will be aware that Fife has had little support from the Scottish Government when it comes to flood defence.
"We must have the chance to tap into the national flood defence budget."
The move is backed by Mr Zielinski who said the emotional trauma of the deluge had been far worse than the financial loss.
"Houses have been flooded two feet deep from front to back but the emotional impact and the trauma is so much deeper," he said.
"To rub salt into the very deep wound, there are a large number of people whose insurance isn't paying out and it's highly stressful.
"People are trying to salvage and rebuild their homes and their lives and we really don't need the fear that it will happen again."
Sepa said Cardenden is one of the towns at highest risk of river flooding, with the River Ore and the Den Burn cited as danger points.
Cowdenbeath is also at risk from the Lochgelly Burn, as well as from surface water flooding.
In his letter to Ms Cunningham, Mr Rowley said the bridge over the Den Burn was a major block to the flow of water.
"One option which would have a high impact on flood risk and flood reduction would be to increase the capacity of water being able to flow under the Den Burn Bridge," he said.
The Scottish Government has said it will invest an extra £150m for flood risk management on top of the £42m a year already given to local authorities.
A spokesman added: "Fife Council can benefit from up to 80% of Scottish Government support for any proposed flood protection measures prioritised under the national Flood Risk Management Strategy process."
"We are also providing £193,000 in 2020-21 to the Scottish Flood Forum.
"This enables the forum to work directly with communities and individuals at flood risk, helping them recover from a flood event and promoting longer term flood resilience."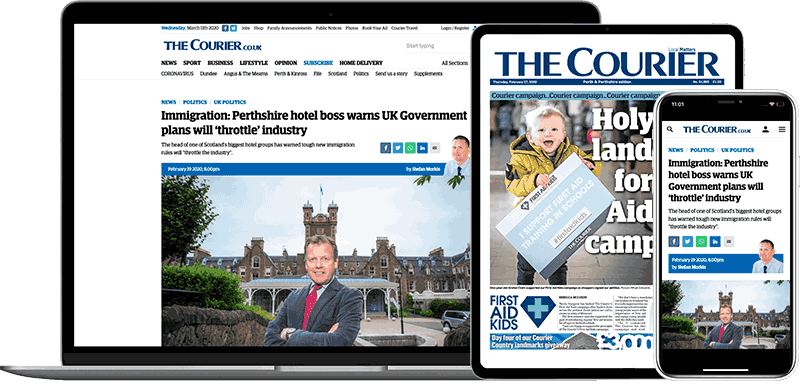 Help support quality local journalism … become a digital subscriber to The Courier
For as little as £5.99 a month you can access all of our content, including Premium articles.
Subscribe