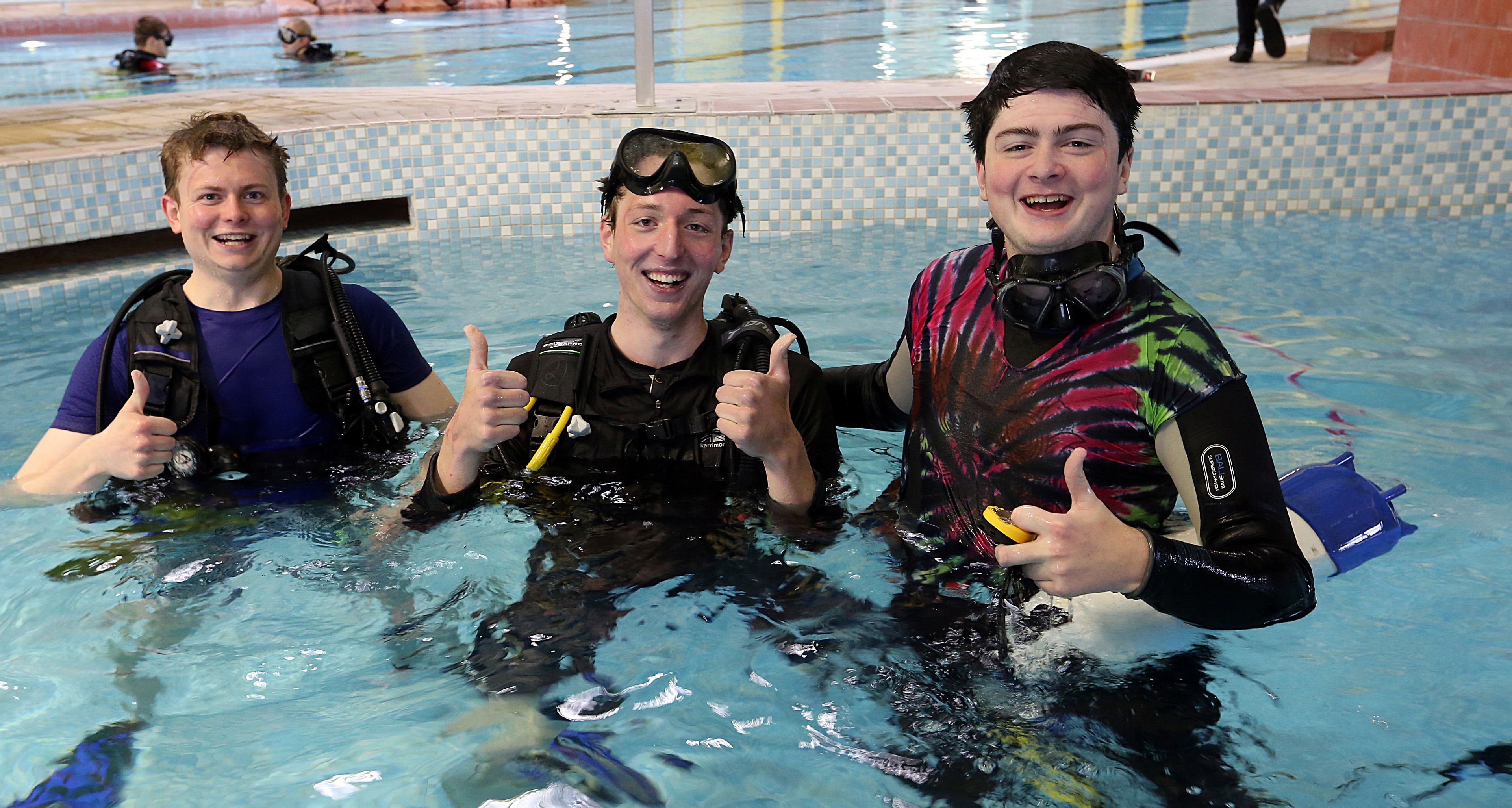 Paying tribute to an "inspirational" mum was child's play for a group of university students.
Members of St Andrews University Sub Aqua Club played chess, Scrabble and even an underwater egg and spoon race during a marathon 24-hour charity scubathon in memory of club captain Keir Macartney's mother Carolyn.
Mrs Macartney, who encouraged Keir to dive, sadly died from ovarian cancer, aged just 60, in April last year.
During the marathon in aid of Cancer Research UK, the SAUSAC team kept boredom at bay with underwater games.
But the most popular pasttime at the East Sands leisure centre in St Andrews was a version of an egg and spoon race.
Keir managed an incredible 11 hours underwater while his best friend, fellow diver and organiser Robert Morgan, managed 10 hours and club instructor Alistair Eberst did 12 hours.
Also taking part were members of Cupar SACand six non-BSAC members.
Keir, 23, in his final year studying marine biology, said the challenge was tough.
"I spent the time underwater just chilling out and watching the other divers," he added.
But, he added: "I am so pleased we put the challenge together."
Around £2,000 will be raised.
"It was a great way to honour my mum's memory and I'm just so pleased everyone joined in and supported the event.
"I'd also point out that I was unbeatable when it comes to underwater upside down egg and spoon racing."
Keir said his mum, who died last April, after being diagnosed the year before, was an inspiration and encouraged him to go diving.
"Sadly she discovered she had the disease too late and there was nothing that could be done.
"She was an amazing woman and mum to my sister, brother and I and she always encouraged me to go diving.
"She was so supportive and loved hearing stories of where I had dived and what I had seen."
Carolyn originally hailed from Swanage while Keir's dad, Lawson, grew up in Scotland.
They both worked in the pharmaceutical industry and left the UK to take up posts in Philadelphia before Kier was born.
"They loved life in America and settled there and that's where I was born along with my sister Alice, 21, and my brother Liam, 19."
BSAC chief executive Mary Tetley said: "Raising funds for Cancer Research UK through a challenge such as a 24 hour scubathon is a wonderful way to remember Keir's mum."
St Andrews University psychology student, Robert Morgan, 22, said Keir came up with the plan during a "post exam haze".
"It wasn't an easy task to organise to be honest.
"Each diver needed around 19,000 litres of air for 12 hours, although we had some divers doing just an hour or two."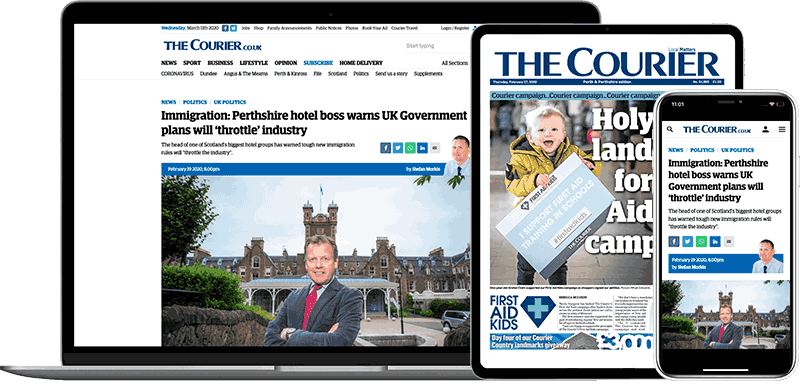 Help support quality local journalism … become a digital subscriber to The Courier
For as little as £5.99 a month you can access all of our content, including Premium articles.
Subscribe