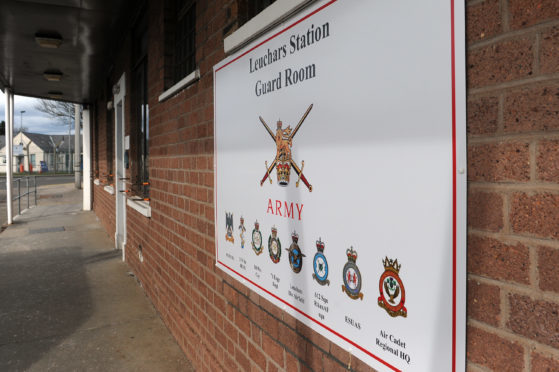 An investigation has been launched after it emerged two SAS soldiers narrowly avoided death when they parachuted into high voltage power lines last month.
Two soldiers collided with the cables near Cupar during a bungled jump on August 31 as part of a training mission from the former air base at Leuchars.
The pair were said to be unhurt but hauled down the power lines, which were carrying 11,000 and 33,000 volts respectively.
The accident caused an electricity outage which affected almost 500 homes nearby.
The incident happened at around 10pm on the night last month as the elite unit, described on the Army's website as being "tasked to the highest level and can operate in difficult and often changing circumstances", carried out night-time training operations.
ScottishPower said it was alerted to two failures on the network, which were "quickly rectified".
SP Energy Networks said: "On the night of August 31, our network in the Cupar area tripped twice within the space of an hour due to an issue with overhead power lines.
"Supplies to around 480 customers were affected, with power res­tored within a matter of seconds."
Former special forces soldier David Radband, 34, said the cock-up was probably caused by a poor reconnaissance of the landing area.
He revealed the elite unit — whose motto is Who Dares Wins — would normally carry out training operations in California due to its better weather but Covid restrictions have forced them to stay in the UK.
The former Lance Corporal, who served on tours of Afghanistan and Iraq, said: "This should never have happened.
"The RAF should have assessed where the hazards were on the drop zone and the guys should have been briefed about them before they jumped.
"You can't have rookies parachuting into areas like this because it's asking for dramas.
"They should have been landing in a massive open area, not a tight spot.
"Night vision wouldn't have been much use because when you are coming out of the sky, you would only see the lines as it's too late."
The Ministry of Defence confirmed it is probing the incident.
A spokesman said: "We are aware of an accident in the Cupar area involving military personnel last month.
"No personnel were injured and as an investigation is ongoing it would be inappropriate to offer additional comment."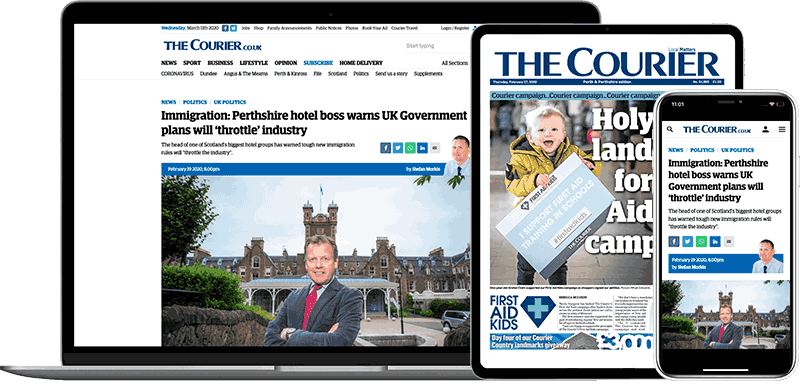 Help support quality local journalism … become a digital subscriber to The Courier
For as little as £5.99 a month you can access all of our content, including Premium articles.
Subscribe