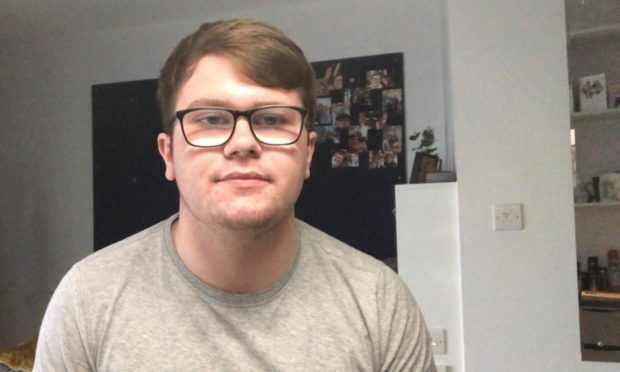 A Fife student has described how some young people at his halls of residence in Edinburgh are so isolated they want to return home.
Bailey-Lee Robb of Lochgelly, who is a member of the Scottish Youth Parliament for Cowdenbeath, is staying at Brae House, where what has been described as a small number of students are self isolating in their flats after positive Covid-19 cases.
He said some students arrived on campus before others and the ones who were last to move into their accommodation had not had a chance to establish a support network.
First year social policy undergraduate Mr Robb said he had been in touch with people who were struggling with isolation as a result of social distancing guidelines.
"It's the people who moved in at the end who feel that they've got no-one here and want to go home.
"Students don't want to look like they're exempt from the rules, they just want to make friends."
Mr Robb, 18, said there had been rumours students in "three or four flats" at Brae House had been self-isolating before an email from NHS Lothian on Wednesday confirmed there were cases of coronavirus at the halls.
He said the university had been in touch to inform students they were not allowed to socialise in pubs last weekend but had not taken steps to support the welfare of Edinburgh students caught up in the pandemic.
However, Mr Robb, who shares a flat with six other students, said he was optimistic the measures in place would prevent his halls of residence being put into lockdown – something he said did not bear thinking about.
"During lockdown back in March, the way I kept sane was being able to go out for daily exercise, long walks.
"There are 402 other people here, and 402 people are not going to be able to get out. There's a courtyard here but that's not big enough for 402 people."
He added that he was lucky because he already had a support network in the capital.
"I feel like I have made Edinburgh my home. I have a few friends from back home that moved over to Edinburgh."
An Edinburgh University spokesperson said: "Ensuring the safety and wellbeing of our students continues to be our absolute priority.
"We have teams of staff working 24 hours a day to provide those who are self-isolating in our catered and self-catered residences with three meals a day – including ready-to-heat meals – in line with their dietary requirements and preferences. Essential items are also being delivered on request.
"On the few occasions when students needs have not been met, we have addressed this as quickly as we can and are working hard to improve our systems.
"We know that this is a very challenging time for our students, especially for those who are self-isolating.
"We are offering a range of support, including daily check-ins and pastoral care. Our Residence Life team is also on site to offer students direct support both online and in-person."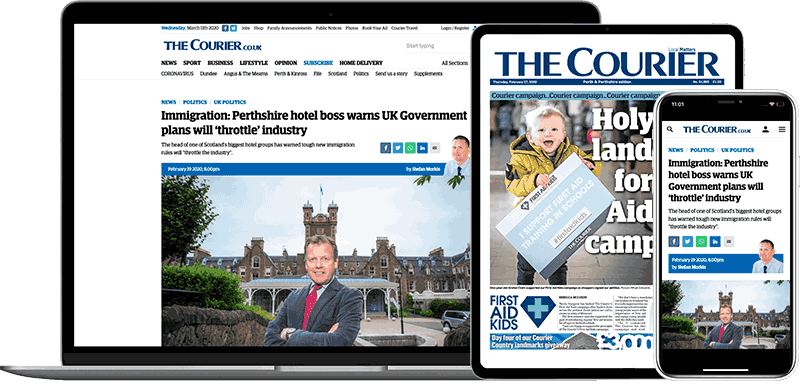 Help support quality local journalism … become a digital subscriber to The Courier
For as little as £5.99 a month you can access all of our content, including Premium articles.
Subscribe