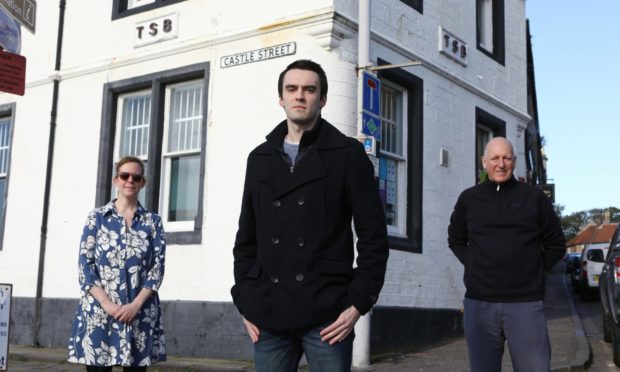 Age Scotland says it has been "appalled" by TSB closing almost half its Scottish branches, saying it will leave older, vulnerable customers "out in the cold".
The charity has pointed out the move follows its decision to cut opening hours at 71 branches last year, with those affected only open two or three days a week.
Many have been shuttered completely since the beginning of the pandemic.
Full list: TSB plans to shut 15 bank branches across Tayside and Fife
Brian Sloan, the charity's chief executive, told The Courier: "We're appalled by this latest round of closures, which will undoubtedly hit older and vulnerable customers hardest.
"The disappearance of almost half TSB's Scottish branches will inevitably lead to banking deserts and make it harder for customers to manage their money.
"Those who rely on branches most tend to be older, disadvantaged, or on low incomes, and may not find it easy to travel to the next town to do their banking.
"The relentless push towards online or telephone banking may be convenient for many, but it doesn't suit everyone.
"Almost half a million people over 60 don't use the internet, with the highest numbers in the most deprived areas.
"By turning its back on them, TSB clearly seems to be putting its profits before its customers."
'It is a kick in the teeth': Anger at TSB decision to close branches in Tayside communities
Mr Sloan said the company has reneged on a promise that the reduction in opening hours seen last year would not be a prelude to closure.
"It's understandable that footfall fell during the pandemic, as customers avoided visiting their local bank unless absolutely necessary.
"But that doesn't mean that the longer-term demand isn't there. Now it looks like many branches that TSB temporarily closed will never reopen their doors.
"We are urging banks to consider the needs of all their customers and not leave older people out in the cold.
"Instead of closing branches, they could look at creative solutions such as shared branches, with several banks sharing the cost of staff and premises."
Fife disproportionately hit by decision
Fury is building across Fife in response to news seven communities will soon be left without their local bank branches.
Hundreds of people have signed an online petition urging TSB to rethink its decision to shut banks in Anstruther, Buckhaven, Burntisland, Cowdenbeath, Cupar, Kirkcaldy and Rosyth, while politicians and councillors have also reacted with rage over the move.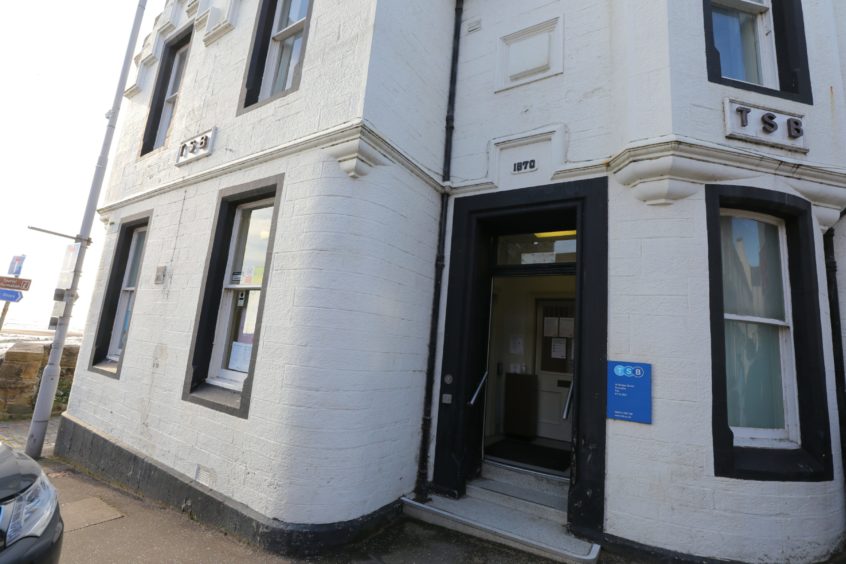 TSB says it will still have one of the largest branch networks in the UK even after cutting 900 staff and closing 164 outlets but Fife is set to be hit comparatively harder with almost a tenth of the 73 closure-hit Scottish branches in the kingdom.
Local campaigner Rhuaraidh Fleming, who is hoping to stand for the SNP at next year's Holyrood elections, started an online petition which gathered hundreds of signatures within hours.
He said: "North East Fife has had to put up with the systematic erosion of services by private companies, notably bank and post office branches, in recent years. This has got to stop.
"The East Neuk has been particularly affected with only a couple of years having passed since the RBS shut up shop in Anstruther leaving the TSB as the last bank branch in the entire East Neuk area."
Anstruther Community Council chairman Andrew Peddie described it as a "slap in the face" for customers who switched to TSB when other banks deserted the town.
"The TSB strapline is 'Local Banking For Britain' – this will have a very hollow ring for customers in the East Neuk abandoned by the bank."
Kirkcaldy MP Neale Hanvey said: "More people use online banking now but nearly all of us have a reason to go into a branch from time to time and branches are often the only places older and more vulnerable people in our community feel comfortable dealing with their money.
"That may be harder to quantify than a handy little stat that shows the shift to digital banking, but that customer need is no less real.
"Unfortunately, this decision makes a mockery of the TSB's claim that it was different from the big five banks because it would never take its customers for granted."
Dunfermline and West Fife SNP MP Douglas Chapman pointed out Rosyth will now be left without a bank branch at all.
"We need to see a joined up approach from banks that does not leave hundreds of people suddenly in financial limbo.
"If the cost of the building is the issue then we should look to create community spaces that can be used by the banks and creates a viable model for them.
"It is all well and good banks telling us that customers can still access all their services online, but unfortunately many people still do not have the means to use this and rely on face-to-face contact.
"Not only does it give them reliability, but that could be one of the only faces some vulnerable groups see all week."
Mid-Scotland and Fife Conservative MSP Alexander Stewart said the "cull" would disproportionately affect the elderly and vulnerable, and colleague Dean Lockhart MSP called it "deplorable".
Liberal Democrat councillor Bill Porteous bemoaned the "dead zone" in the East Neuk which sees people of all ages suffering poor internet and mobile connections.
Describing the closures in Burntisland and Kirkcaldy as "deeply concerning", Conservative councillor Kathleen Leslie said: "Whilst online banking is favoured by many it cannot and does not always replace face-to-face banking."
TSB chief executive Debbie Crosbie said the closures were needed due to a marked shift towards digital banking.
"We are reshaping our business to transform the customer experience and set us up for the future," she said.
"This means having the right balance between branches on the high street and our digital platforms, enabling us to offer the very best experience for our personal and business customers across the UK."
Mr Fleming's petition is available via
https://you.38degrees.org.uk/p/tsbnortheastfife
.