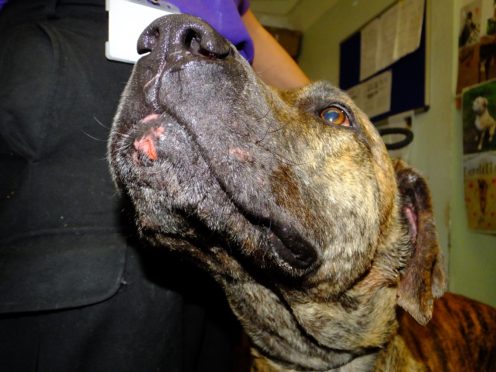 A Fife man who kept dogs for fighting and hunting wild animals has been spared jail, despite a sheriff branding his actions "reprehensible" and "deplorable".
Martin Davidson, 24, of Abbotsford Road, Lochore, was ordered to carry out 160 hours of unpaid work and banned from keeping dogs for five years at Dunfermline Sheriff Court after pleading guilty to keeping four dogs for animal fighting.
The court previously heard inspectors from the Scottish SPCA and officers from Police Scotland went to Davidson's home with a warrant on September 11 2019.
Fife man displayed 'unfathomable' disregard towards dogs and wild animals he made them fight
They found four dogs at the property, a Staffordshire bull terrier in the house and three brindle bull lurchers in a small kennel and run in the backyard, all of which had scarring to their muzzles and lower jaws and damage to their teeth.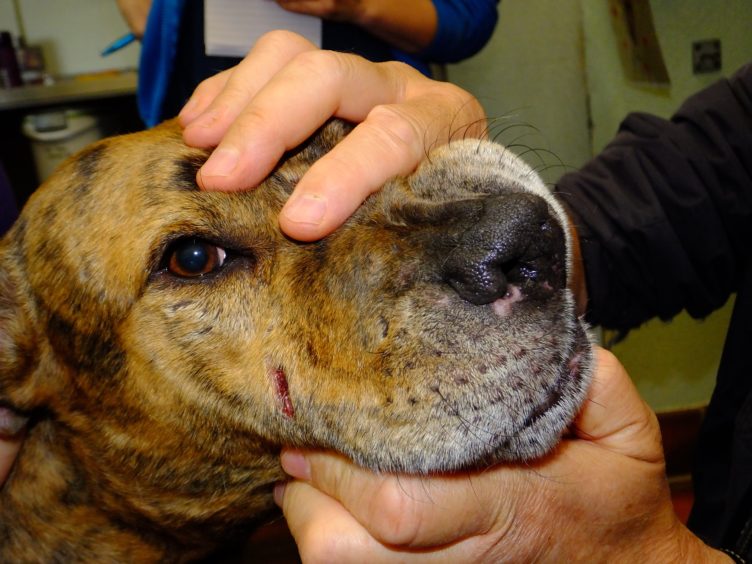 The dogs were removed from the premises and examined by specialist vets. Their expert opinion was that all of the dog's injuries were consistent with hunting for badgers and foxes or other animals as well as injuries from fences and other obstacles.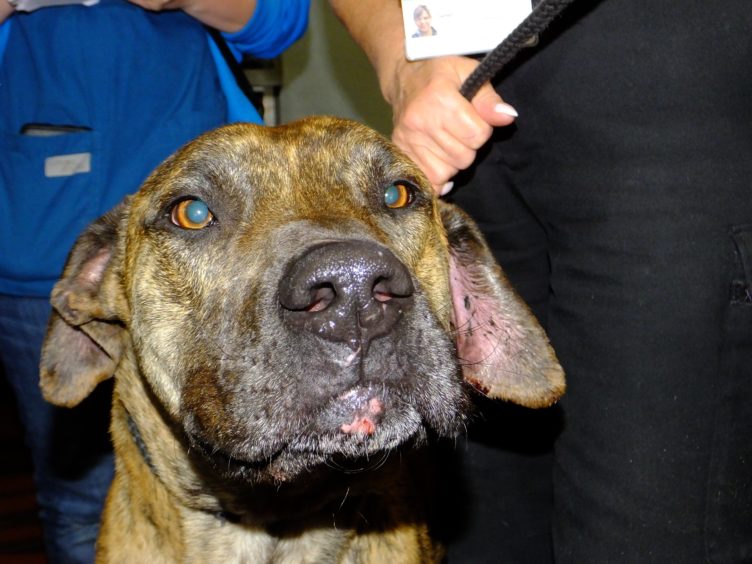 The fresher wounds on the lurchers were consistent with dog bites and probably caused by being held in a kennel that was too small.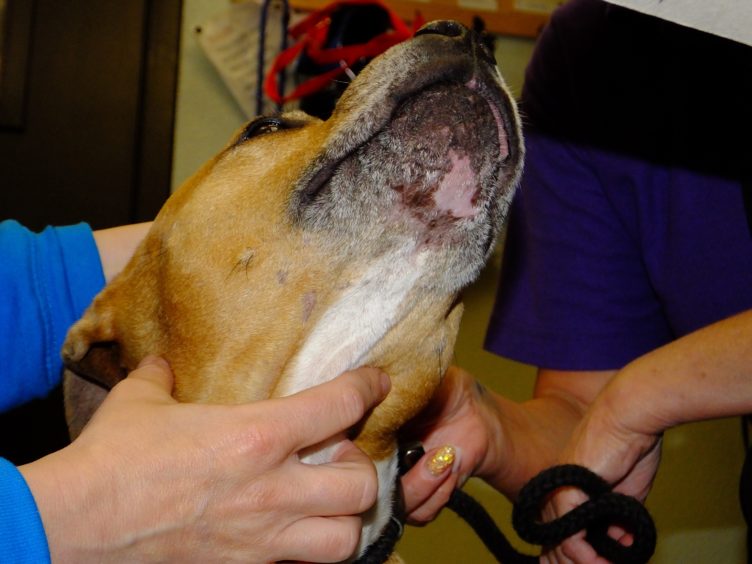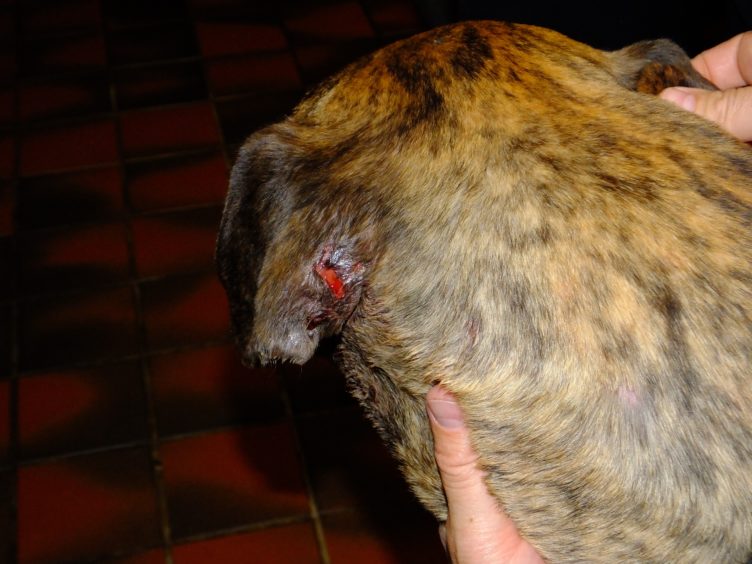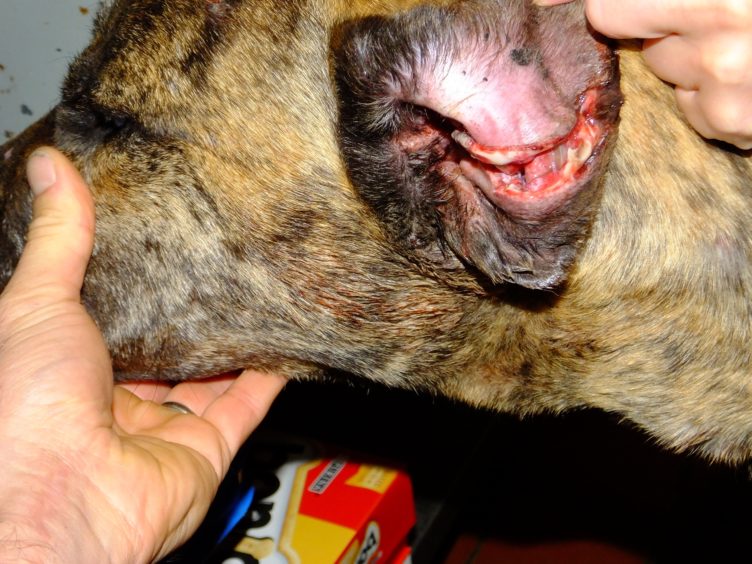 Davidson's phone was seized during the search and images and videos of his dogs hunting at night were found.
There were also images of dead deer and foxes and dogs with fresh injuries.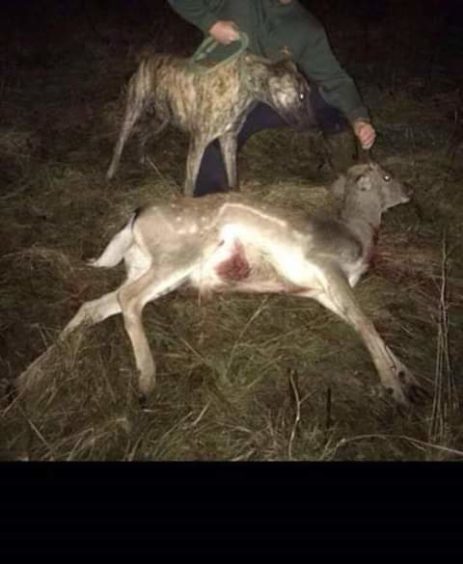 Sheriff Alastair Brown told Davidson: "You kept dogs for fighting and you kept them in conditions which were unsuitable to the extent that you weren't meeting their needs properly.
"It's been well known, because it gets publicity, that hunting with dogs, which appears to have been the reason for getting these dogs, is illegal.
"Beyond that, it's perfectly clear to anyone with a grain of sense that there is substantial public disapproval of hunting with dogs, of dog fighting and failing to take care of dogs within your care.
"What you were doing was entirely unregulated – keeping dogs for fighting is reprehensible as well as criminal, and keeping animals in conditions in which there are harmed is deplorable."
However, Sheriff Brown stopped short of a prison sentence after hearing Davidson previously served jail time for another matter, adding it was "regrettable" that this case had not been heard at the same time.
Defence solicitor Alexander Flett said his client had seen the dogs as pets and had been dealt a "harsh lesson", alluding to the fact that his previous court appearance had sparked "unwelcome attention" from animal rights activists.
It also emerged in court  Davidson had told social workers he did not think he was doing anything wrong, a view Sheriff Brown said he viewed as "a bit lame".
Speaking after the sentencing, Sara Shaw, head of the wildlife and environmental crime unit said: "Dog fighting is a cruel illegal activity which causes terrible and unnecessary suffering to animals.
"I welcome today's sentence and the granting of the order preventing Martin Davidson from keeping any animal for five years.
"COPFS will continue to work to ensure those who participate in this barbaric practice are prosecuted and would encourage anyone who may have information on dog fighting to contact the police or the Scottish SPCA."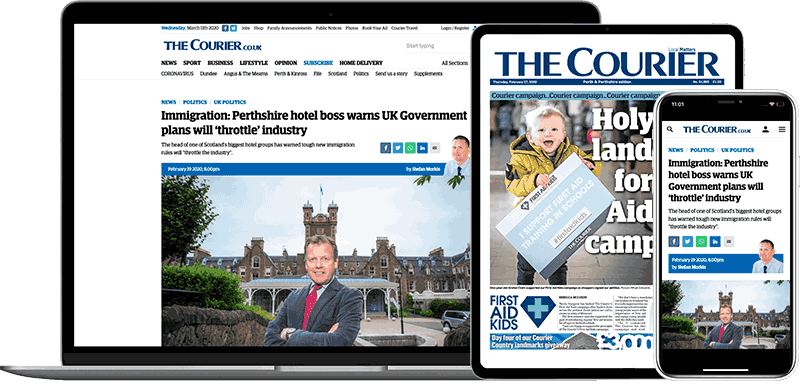 Help support quality local journalism … become a digital subscriber to The Courier
For as little as £5.99 a month you can access all of our content, including Premium articles.
Subscribe