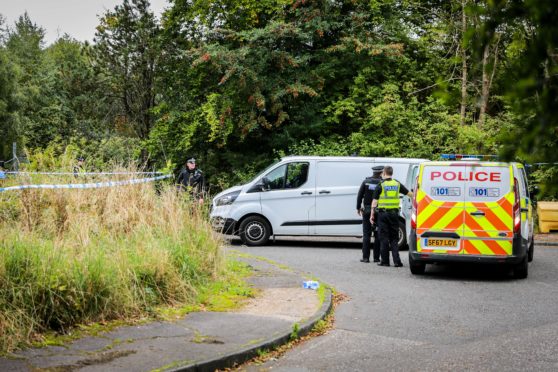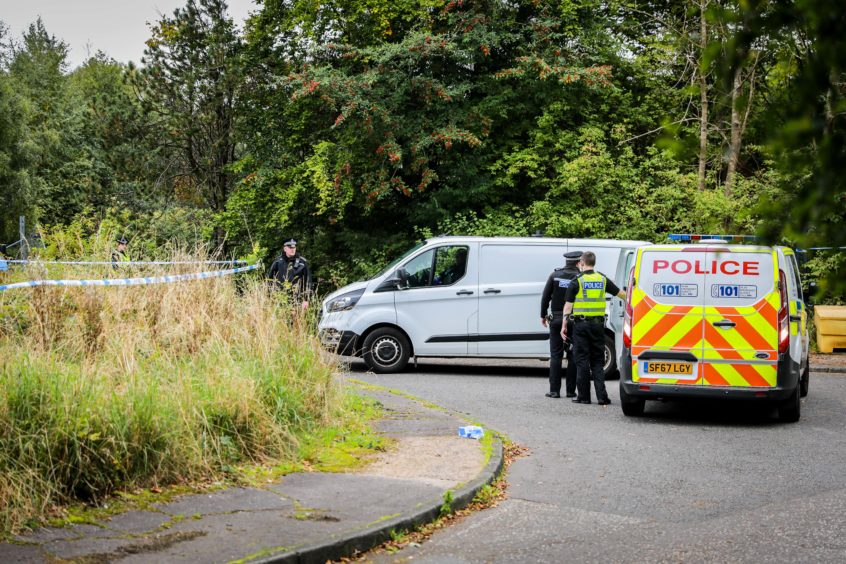 Human remains discovered on a Fife industrial estate earlier this week have now been removed from the site, police have revealed.
The families of long-term missing people, including Allan Bryant and Kenneth Jones, were informed of the grim discovery made in Glenrothes on Sunday.
Officers have remained at the site on Whitehill Road while the remains were exhumed, a process which concluded earlier today.
The families now face an agonising wait over the weekend to find out if the remains belong to their loved one.
A post mortem is expected to be carried out early next week.
Allan Bryant's father, also Allan, said the weight to find out if the remains are those of his son had taken a "massive toll" on his family.
Allan junior disappeared after leaving Styx nightclub in the town in November 2013.
Mr Bryant had previously stated that injuries sustained earlier in his son's life would help establish the identity of the human remains.
Posting on social media, he said: "My family had a visit from the police this afternoon the human remains have now been removed from the scene we will not find out if they belong to our son Allan until Monday or Tuesday.
"The waiting continues as you can imagine how distraught my family are and the heartache my family have been going through since they where discovered on Sunday has now taken a massive toll on my family.
"My family wish to be left in peace until we find out who the remains belong to. Yet again I want to thank you all for your continued support."
The family of Kenneth Jones, who vanished without trace in November 1998 at the age of 18, are among those also waiting for news.
A spokeswoman for Police Scotland said that despite the removal of the remains, officers would remain active in the area.
She said: "Police Scotland can confirm that the remains found on an industrial estate on Whitehall Road, Glenrothes on Sunday September 27 have now been removed from the site.
"The families of long-term missing people in the area have been informed and out thoughts remain with them at what must be a very difficult time.
"The investigation to identify the remains is ongoing and a post mortem is due to take place early next week.
"We will be continuing to work at the site and in the wider community carrying out extensive enquiries for some time to come."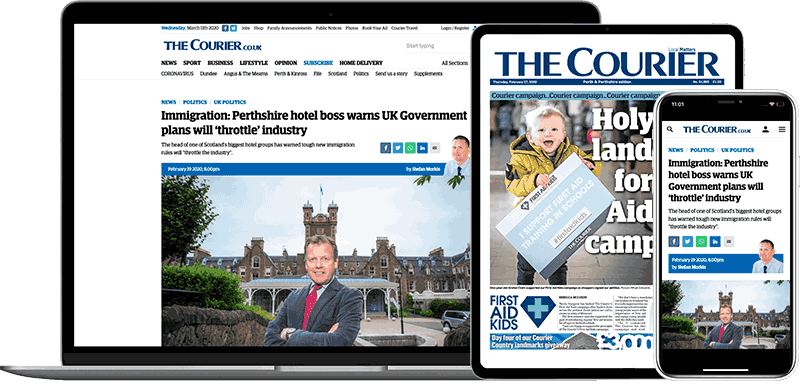 Help support quality local journalism … become a digital subscriber to The Courier
For as little as £5.99 a month you can access all of our content, including Premium articles.
Subscribe